Everyone Loves Leeds United
16 Apr 2019 12:05 pm, by YorkshireSquare
With the prospect Leeds United might be back in the Premiership next season it seems everyone is finally admitting how much they really love us. First came an
article on the official Manchester United website
expressing their love for their Yorkshire rivals, then Steve Bruce said lots of nice things about the Elland Road crowd and now Henry Winter writes
Why Premier League needs Leeds United
in The Times.
Are we now becoming media darlings? Has everyone finally realised just what they have been missing? Traditionally there has been a siege mentality, nobody liked us, the media hate us, opposition fans hate us and we didn't care. But this season there has been a change. It started with
Marcelo Bielsa arriving
, the Legendary Argentinian is a fascinating man, with his gung-ho style of football, his obsessive ways, his natural charisma, he is a football writers dream.
We saw with
Spygate
, good or bad, the coverage was endless, it was everywhere, open a paper, turn on the television or the radio and everyone was talking about Leeds United. At Premier League press conferences; Pep Guardiola, Jürgen Klopp, José Mourinho and Mauricio Pochettino were all being asked about Leeds United. Sky dedicated days to it with "BREAKING NEWS" splashed all over the screen whenever anything happened.
Because it was Bielsa coverage wasn't limited to these shores,
South America
, Europe, it was worldwide news. It was us against the world again! Except it wasn't, yes you had the ramblings of bit part ex-players falling over each other to get some air time and show outrage, you had some managers in the EFL desperate to save face and avoid awkward questions from their Chairman about what they actually do every day.
But when you really looked around you realised actually it wasn't us vs everyone else. Endless journalists were firing out articles at a rapid rate in our defence, highlighting the hypocrisy of the whole thing, even Sky golden boys Gary Neville and Jamie Carragher found the whole thing hilarious and threw their full support behind Bielsa and Leeds (Much to the annoyance of Sky I'm sure).
A look at
social media
and
opposition forums
and to great surprise we weren't a figure of fun or Dirty, Cheating Leeds. Most football fans were on our side, we had almost universal support, most found the whole situation hilarious and it was the "victim" Frank Lampard and Derby County who were being laughed at for making such a fuss and also for the blatant hypocrisy of it (That laundry basket will haunt you Frank).
Even when
the EFL fined us
there were many who thought the fine was far too heavy for such a wishy-washy reason, we were fast becoming darlings in the football world. For years our fans have had an us vs them mentality, and we have needed it, we haven't exactly had an easy time and people have lined up to kick us over the years. It's a mentality that will probably always be there (for some more then others).
But Henry Winter's article is just the latest in a long line of praise for us this season, there have been many more over
Spygate
, Bielsa, the style of football we play, our fans, we are box office, we are the story of the EFL. Not just on these shores either, South American coverage has been vast, Europe too, slowly this season our once hated club has endeared itself to the masses. Just the other day over in the States, Game of Thrones actor and Leeds fan Nikolaj Coster-Waldau had the whole Jimmy Kimmel studio audience chanting 'In Bielsa we trust'.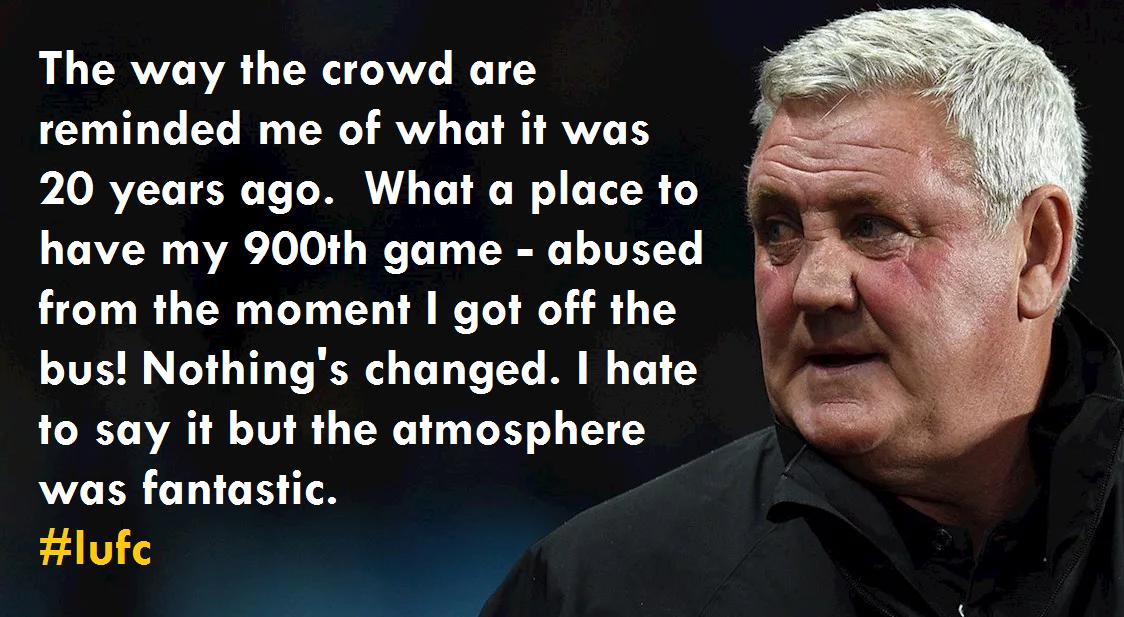 Most have finished laughing at us now, most recognise that as a club we have suffered, we have had a hard time over the last 15 years. You only have to look at the responses on twitter to Henry's article, Liverpool fans, Chelsea fans, Manchester United fans, they miss us, they miss the Elland Road atmosphere, they miss the anticipation of the Leeds match. They miss the hype they miss the tension they miss LUFC.
It's a strange feeling as a Leeds fan, so long hated and ridiculed. But now journalists are praising us left right and centre, opposition fans (who hated us before) are throwing their support behind us. Bielsa is box office and he has made Leeds United box office again. It may be hard for the average Leeds fan to adjust to given the siege mentality but it is no longer us vs the world. This season the World is with us cheering us on.
Do we like that? Hard to say. But it's certainly different, and that's in keeping with this season, it's been different!