Kiko charged by FA but strenuously denies allegation
05 Nov 2019 08:35 am, by Ellandback1
Good Morning. Its Tuesday 5th November, and here is the latest news from Elland Road...
Kiko Charged by FA
Kiko Casilla has been charged by the FA with racially abusing Charlton Athletic's Jonathan Leko during the Championship game between the clubs on September 2
The charge relates to FA Rule E3 which pertains to 'general behaviour' which could include violent conduct, serious foul play, threatening, abusive, indecent or insulting behaviour.
Leeds say he strenuously denies the allegation and has proactively worked with the FA during the investigation to date. He will request a personal hearing.
Should Casilla be found Guilty, it be almost certainly mean that Illan Meslier will be thrown in at the deep end, and although the French International U20 has put together some stunning performances for the U23's, the Championship is a completely different kettle of fish.
It would also mean that one of the currently loanees with have to be omitted from the squad as FA rules state that no more than five can be included. Bielsa consistently uses up his quota. with Meslier the player who narrowly misses out. If he plays, this will almost certainly spell the end of Jack Clarke tenure at Elland Road as he would be the natural choice.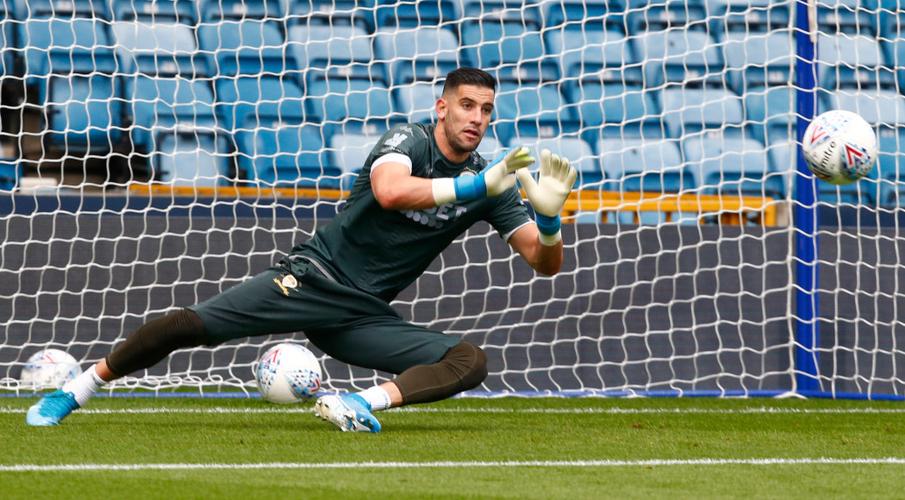 Put yourself in Radrizzani's shoes
Recently we have seen Derby players charged with drink driving, then fleeing the scene, only the Rams hierarchy to fine them six weeks wages, and for business to return to normal. Only Keough has been hung out to dry, and he wasn't even driving! Many believe it had more to do with the players age and saving a considerable salary, especially with Rooney joining Pride Park in January.
In the past we've seen high profile players like Terry, Forestieri and countless others charged and found guilty of racist comments, yet most times the clubs stand by them. I wonder how much pressure will be put on Leeds to terminate the contract of the former Real Madrid keeper, now rated in the 5m bracket. I wonder how quickly thereafter another English team snap him up?
Putting you in the shoes of Radrizzani, should Casilla be found guilty, what punishment would you give him?
Recently Twitter announced they were to make checks on the top 50 black footballers on their social media platform for racist comments!
If we were to be asked to describe someone that was black, would it make you feel nervous / uneasy about how to describe their ethnicity or should more be done to embrace our fellow man?
In other news...
Nketiah expected to be out of action for 3 weeks
Leeds Soccer pundit Noel Whelan has been discussing Nketiah's injury and timescale for recovery!
He has a stomach muscle strain and those are nasty injuries. He was going for a scan and we are awaiting the results of that, but I think he will be unable to play for around three weeks, maybe more. It doesn't surprise me he has a strain around that region because he is a dynamic player and those types are more prone to them. It will take time to repair the damage, and that is a major blow as he would have started on Saturday.
Milner - Dorigo was boyhood idol
James Milner revealed that his first Leeds shirt with a players name on the back was Tony Dorigo! Perhaps he had a foresight that twenty years later, he too would become one of the best attacking wing backs in the Country! He went on to say that later on, he also had Yeboah and Bowyer!
Alioski injury led to formation change
With Alioski injured last weekend, Bielsa tinkered with formation against QPR and opted to ditch his wing-backs in favour of an extra midfielder and a number ten as he used more of a 3-1-2-3-1 rather than his famed 3-3-1-3.
How do you think it worked?