FA's interference great news for Leeds
12 May 2020 07:42 am, by Ellandback1
Good Morning. It's Tuesday 12th May, and here are the latest headlines from Elland Road...
FA step in to silence bottom six
The Governing Body of Football, the FA, have stepped in, and have told the Premier League that the season must be concluded on sporting merit. It means that declaring the season null and void and scrapping relegation, is not an option. Either the remaining games are fulfilled or final placements will be decided mathematically on a points per game basis.
The announcement was made at the start of yesterdays crunch video conference between all 20 Premier League clubs leaving the unamenable bottom six with second thoughts that concluding the remaining games wasn't such a bad idea after all. There will be a vote next Monday whether to resume the season on June 12th. All players and staff will be tested for coronavirus twice a week during the remainder of the season. Games will be played behind closed doors at neutral venues like Wembley or St George's Park!
Is it fair that remaining games be played at neutral venues?
During yesterday's meeting, over half of the Premier League clubs requested to use their own stadiums to play out the final 92 games of the season. The Government stance remains that neutral grounds are preferred for safety reasons! Does it make much of a difference as long as the home team take responsibility for the safety of the players?
Last week, the EFL told all Championship clubs it was their aim to restart the 2019/20 campaign in line with the Premier League. This means the Championship season could be up and running a month today! Should the Championship have to follow the same guidelines regarding playing their remaining games at neutral venues? The Whites have not won a game in London for over three years; how would they fare if all their games were to be played at Wembley?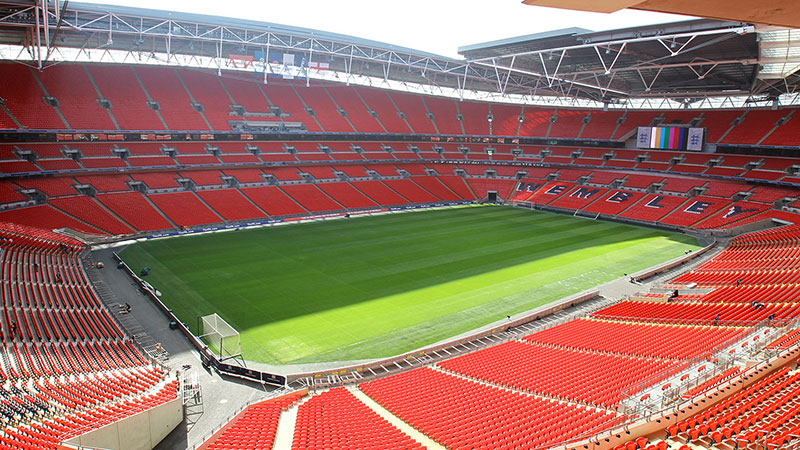 Given the option, would you want to see the remaining games of the Championship played out?
Leeds took a giant step forward towards promotion yesterday when the FA stepped in and told the Premier League that no matter what, three teams would be relegated at the end of the season. As things stand, that would mean that Leeds would be promoted as Champions should the second tier season fail to recommence. If you were given the option today whether to promote Leeds as Champions, or see out the remaining nine games - which way would you vote?