Is the season over for big Kev?
11 Jun 2020 08:02 am, by Ellandback1
Good Morning. It's Thursday 11th June, and here are the latest headlines from Elland Road...
Is the season over for big Kev?
The season could be over for Jean Kevin Augustin. The 22 year old French International suffered a recurrence of his hamstring injury whilst playing murderball with his team mates on Tuesday afternoon. The extent of his injury was assessed by Rob Price and his team, and although not officially confirmed yet, it looks likely that Kevin's tenure at Elland Road has come to an end.
It's a bitter pill to swallow for the loanee, who has fought hard to regain his fitness following his injury in February. Augustin will return to France for treatment if the injury is thought to take more than a month to recover from. Fortunately for Leeds, Tyler Roberts has been in fine form in training, and has caught the eye of Adam Forshaw.
Tyler Roberts looks in great shape. I spoke to Stu Dallas and I'd seen Tyler getting into his car and he looked lean and well. Stu said Tyler has been so sharp in training. He's got some ability Tyler. He's been unfortunate with injuries but he could play a key part couldn't he in the last nine games. He's a nice footballer. I think now he's getting fully accustomed to the regime, the demands of the sessions and the manager wants you to play.
Six new Corona cases a week before season resumes
A week before the Championship season is set to restart, the EFL have revealed that six new coronavirus cases, across four Championship clubs have been confirmed. Players and staff at clubs received their results on Wednesday after tests were carried out at training grounds up and down the country between 7th - 9th June. Those who have tested positive are currently self-isolating for seven days and cannot attend their club's training ground as a result. One of the positive cases has been confirmed as Stoke Manager Michael O'Neill.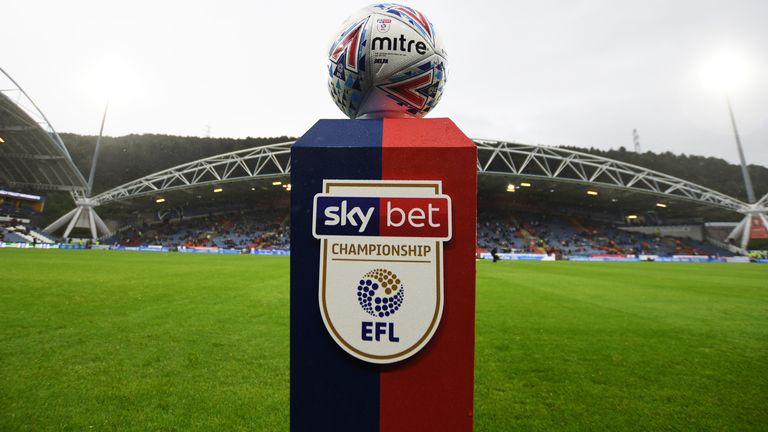 Bamford spat with fan
Patrick Bamford has publicly ripped a fan to shreds for criticising footballers for getting involved with politics. Leeds fan Joshua Benford sent a message on social media site Twitter, blasting footballers for getting involved in the 'Black Lives Matter' movement when they should be concentrating on football. Leeds No 9 hit back saying "Mindless idiots like this are the people who need educating the most. Happy to ignore it as long as it doesn't affect him. I wonder how he would act if the shoe were on the other foot."
Is it right that professional sports personalities get involved with topics which are obviously hotly contended at the moment? Should Bamford be talking to a fan like like who probably pays some of his wages?