Whites held meeting to clear the air following frustrating draw
03 Jul 2020 07:51 am, by Ellandback1
Good Morning. Its Friday 3rd July, and here are the latest headlines from Elland Road...
Cooper fit for Rover clash.
Central defender Liam Cooper should be fit to Captain the Whites against Blackburn Rovers tomorrow. The 28 year old Scottish International lasted just 12 minutes of the midweek draw against Luton Town before being substituted claiming he felt something in the lower back/glutes,
His replacement, Berardi, was substituted at half time for tactical reasons. Former Chief Football Writer for the Yorkshire Evening Post, Phil Hay, was quoted as saying Cooper should be fit to start, but Dallas is definitely sidelined.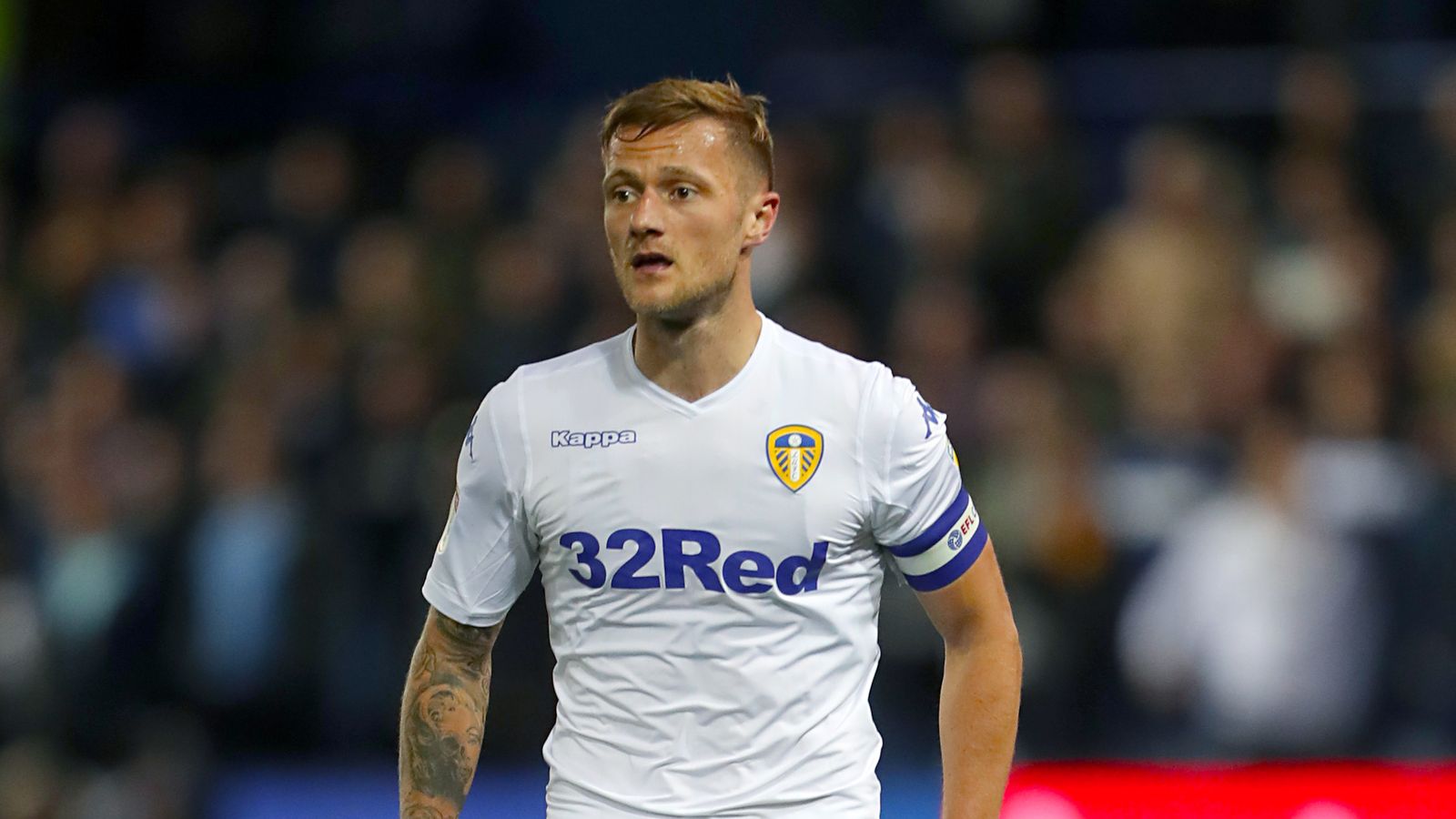 Whites held meeting to clear the air following frustrating draw
Leeds midfielder Kalvin Phillips has revealed that Leeds held a team meeting to clear the air of frustration following their midweek draw against Luton. Clearly resentful towards Luton for their 'park the bus' attitude, tempers frayed at full time, especially between Hernandez and Haters boss Nathan Jones. Victor Orta also got involved. Phillips said, the players came together and hit the diffuse button on what had built up since the night before.
We were speaking about it yesterday as a team. Luton came to not get beat and came to frustrate us and just sat back. As a team we find it more comfortable going at a team that's coming at us, catching them on the counter-attack or just having a good battle. With Luton, it frustrated us a little bit, you saw that towards the end of the game, us players arguing and stuff like that.

It's not really in our nature to start arguing between each other. We had a talk yesterday and said no matter what happens, as long as we're confident in ourselves and as a team we've got to keep on fighting to try and get results. With what's been going on it's been hard to try and shift focus from getting back into football and back off football and then back into it again.

Everyone knows we want to be back in the Premier League and we don't want to take what we've got now for granted. This time last season we were second or third and the pressure was really building on us. We had a lot of people talking saying we weren't going to do well or we weren't going to get promoted.

Now, you've still go those people that say that, but now the team's such a closed group and they're so confident in their selves and we know, no matter what, if we perform like we have done in the last games we'll definitely pick up points and get some good results.
Mowbray - Life looks pretty tough and difficult at the minute going forward
Following back to back defeats against Wigan and Barnsley, Blackburn Rovers boss Tony Mowbray is desperate to get back to winning ways on Saturday against Leeds to keep their play off hopes alive.
We lost the game because we didn't take our chances in the first half. The chances we created we worked hard to create, you have to score goals to win football matches and goals change games, as we've found out in the last two games. Last week we were a point off the play-offs and have now lost two games that teams we should be beating in my opinion.

Life looks pretty tough and difficult at the minute going forward, we've got the team at the top of the division next as opposed to the team at the bottom of the table. You never know in football, we could go and beat Leeds on Saturday.

There's no defence to missing the chances we've missed in the last two games, but the teams had to play this week were three of the form teams before lockdown. But we should have got points from both of these games in my opinion.