Phillips injury heartbreak
15 Jul 2020 07:32 am, by Ellandback1
Good Morning. It's Wednesday 15th July, and here are the latest headlines from Elland Road...
Phillips Injury heartbreak
Kalvin Phillips has said he is 'heartbroken' after it was revealed that the knee injury he sustained during the win at Swansea City last weekend will probably rule the midfielder out of the last three games of the season.
Heartbroken I will be missing the last three games of the season. Anyone that knows me knows it's killed me that this unfortunate injury has happened. I am beyond gutted I can't help the lads at such an important time on the pitch but I will make sure I'm there for everyone off the pitch!

Still three massive games to go and we will need everyone to get to our goal. And for the majority of Leeds fans I can assure you I will be a nervous wreck watching just like the rest of you guys. One last push for everyone. TOGETHER.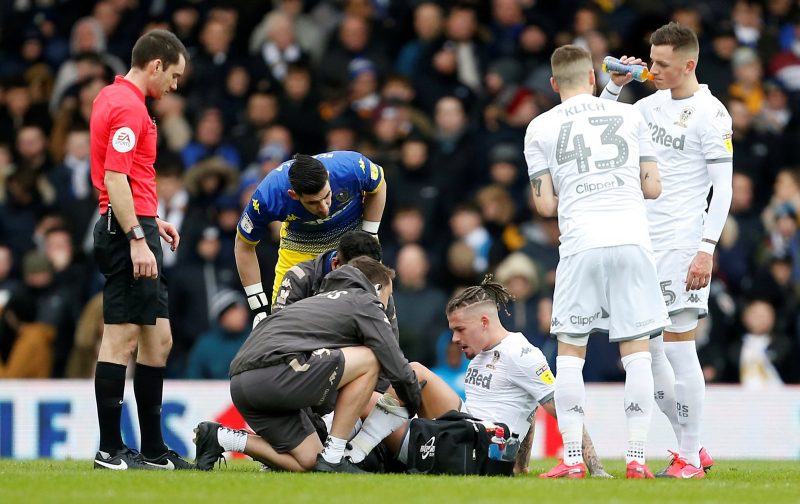 Struber - We will need luck, bravery and big hearts
Tykes Manager Gerhard Struber has said his side will need luck, bravery and big hearts if they are produce anything from their trip to Elland Road tomorrow!
The players work very hard, but in the end, we also need a little luck in some situations. We work very hard for the luck and hope it comes back on Thursday and we can make a big surprise at Leeds. In some situations, we need a killer mood especially in front of goal. We expected goals in our last (two games) and we should have won these games and we were clearly the better team.

It is more a question of the right balance. We are in tenth place of the Championship after the lockdown (in form). We need to be brave boys with a big heart and a good balance between heart and brain. We need everyone on their personal limit on Thursday and then we have a good chance for a big performance and then maybe for a big result.

This is our goal in this special game against Leeds. It is clear that Leeds are the big favourite, but we also have a big quality and it is difficult to play against Barnsley with my style and also with the (right) attitude from my boys. We had very good games against Fulham and West Bromwich. It is a crazy what happens in every game. We believe in us and believe we can win in a very good performance on Thursday. This is our responsibility and duty to all what we can.
What is your favourite Leeds Utd kit?
What are your three favourite, and three least favourite Leeds Utd kits?