Cuisance - I did not fail Leeds medical
08 Oct 2020 07:37 am, by Ellandback1
Good Morning. Its Thursday 8th October, and here are the latest headlines from Elland Road...
NFL Giants desperate to invest as Leeds disclose £40m losses due to fans ban
Bosses at NFL outfit San Francisco 49ers are desperate to take on a bigger role at Elland Road according to The Sun. The 49ers paid £11million for a 10 per cent stake in the club in 2018 and already have executives on the Leeds Utd board. Radrizzani is open to selling another minority stake, though the investment is likely to be 10 fold the 11m the 49ers paid for a 10 percent stake in Leeds two years ago. The deal included a place on the Leeds board for 49ers President and good friend of Radrizzani Paraag Marathe.
The Leeds owner has already rejected takeover offers in recent weeks from unnamed parties even though is has been disclosed that the ban of fans has already caused losses of almost £40m at Elland Road. Speaking to NBC Sports, 49ers president Paraag Marathe said:
We want to get more involved. Right now we are passengers on their plane. We are not flying the plane by any means. "We want to help more. We want to drive more value on and off the pitch and use the 49ers expertise. We want to become bigger partners with Andrea. We are hoping that comes to fruition. To some extent we want to help him fly the plane a little bit more.

The sky's the limit for Leeds. This is not a club where we made it to the Premier League and we are barely trying to hang on by the laces of our shoes. "This is a club that has every opportunity to become one of the big contenders year in, year out in the Premier League. They have the fan hood, they have the stadium for it, they have the geography as a one club city."All the ingredients are there. We just have to deliver.
Cuisance - I did not fail Leeds Medical
Michael Cuisance has hit back at reports stating he failed his medical exam at Thorp Arch. The Bayern midfielder looked set to join the Whites for £20m until unforeseen circumstances presented themselves. According to The Athletic, the medical assessment had discovered an issue with one of Cuisance's feet. Leeds have not disclosed any more than that at this stage. Whilst Leeds went on to sign Brazilian winger Raphinha, Cuisance has sealed a loan move to Marseille with an option to buy at the end of the season. Cuisance told RMC Sport...
There were no problems with the medical visit. I had one in Marseille and it went really well. There was no problem on my end. After that, I don't know any more. Here I passed it and I am in good shape.
Marseille Head of Football Pablo Longoria backed up the 21 year old saying there was no problem with the midfielder's fitness assessment...
We did not find any issues with his medical, everything was done properly. He is completely available, at 100 per cent.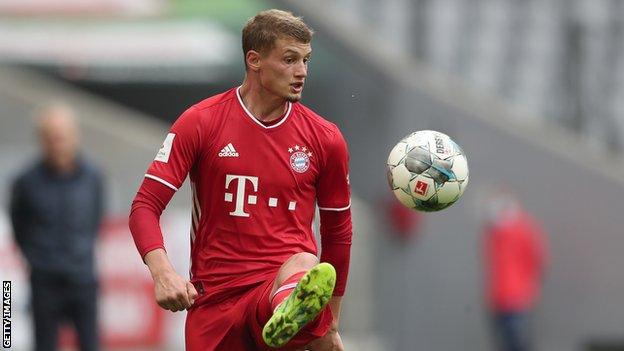 Where will Leeds finish this season?
Having spent just shy of £85m in the Summer transfer window, many Leeds fans are getting carried away with where they expect Leeds o finish the season! Are you of the view that if we avoid relegation, that's all that matters? Perhaps you think Leeds can make the top 10?