Norwich knock back £15m offer from Whites for Cantwell
13 Oct 2020 07:28 am, by Ellandback1
Good Morning. It's Tuesday 13th October, and here are the latest headlines from Elland Road...
Norwich have knocked back 15m offer from Whites for Cantwell
Victor Orta has been speaking about last minute deals as the 5pm Friday deadline drawers closer. In particular, Leeds Director of football confirmed interest in both Todd Cantwell and Louie Sibley. One thing we didn't know was Norwich knocked back a £15m offer on playmaker Cantwell just before the main transfer window slammed shut. Orta said;
When we analysed the market, we detected that with the requirements we have for this position, if a player is not realistic over all the requirements, bringing in a player for the sake of bringing in a player is not clever. It can be worse. We prefer to bring in a good player.
He also spoke about Cantwell and Sibley;
We analyse all the players. We know them really well, their clubs were our rivals, we analysed (Cantwell) in the Premier League. But it's like a lot of the players we've analysed, it's difficult. They are players we analysed, we have information and then we need to think about the possibility.
The Championship is a very unforgiving place
Everyone knows how difficult it is to get out of the Championship, and although Hull made it look easy shouldn't clubs like Norwich and Derby cut their cloth accordingly. Yes, Norwich have para-shoot payments, though these will quickly dry up. After a handful of games, the Canaries lie in 17th position, and Derby two places below them hovering above Forest, Wycombe and the Wendies in the drop zone.
This goes to show what an unforgiving league the Championship is. It would be very different if the cash was splashed around the second tier of English football to represent the strengths and talent of arguably the toughest second tier league in the World, but it isn't. Where would Leeds be now had they failed to go up? A recent report stated that the Whites were down 40m due to lost revenue due to the Corona Virus, thank goodness they were promoted!
Were Norwich stupid for turning down 15m for Cantwell? When will football clubs start to fold?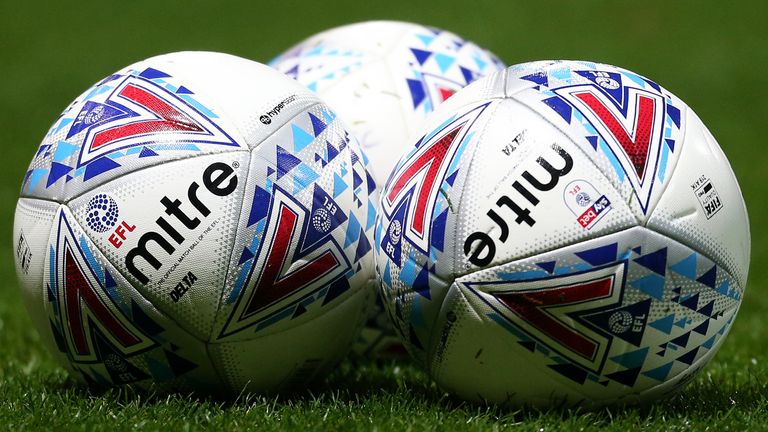 Radrizzani makes his feelings clear on Project Big Picture
We read yesterday about Liverpool's plans to effectively hand control of the Premier League to the top 6, and in exchange, they will bail out the EFL clubs. Andrea Radrizzani has made his feelings clear by retweeting respected football journalist Henry Winter's concerns on the matter.
Now what they're going to do is ultimately take more money out of English football and they're ultimately going to control it. They're going to say to the likes of Burnley you don't really count, they're going to say to the likes of Aston Villa and Leeds, who have come up, they don't really count because we've got the voting power. There are good elements to it in terms of helping out the EFL clubs but not at the cost of destroying 130 years of English football.

They'd be able to dictate who becomes the owner of other clubs and, if they see a really wealthy person coming into a middle-ranking club who could compete and invest in the team, they'd say 'no, we don't want them in there as that would cause problems for us long-term'. This great sport belongs to the people of this country, it doesn't belong to someone in Boston or the Everglades.

I find it absolutely disgusting.
Bad news for defensive duo
Phil Hay has disclosed that both Liam Cooper and Diego Llorente will miss upcoming games with respective groin injuries. Llorente is out for three weeks with Cooper likely out for two weeks. However, both players will have a fitness update ahead of the Wolves game on Monday. All Leeds fans will now be hoping that Robin Koch stays injury free playing for Germany in their Nations League game against Switzerland tonight.