Lebron James Is Coming To Fortnite This Week
18 Jul 2021 10:03 am, by YorkshireSquare
Besides wagering on soccer on sites like
www.ninjacasino.com/sports-betting/football
, video games are a great source of entertainment and Fortnite remains among the best. This gaming franchise has featured iconic series skins from many football stars, including England's Harry Kane, Germany's Marcus Reus, and Brazil's Neymar. They also have an impressive range of skins featuring players from other sports, including basketball.
With "Space Jam: New Legacy" set to be released this week, the LA Lakers forward LeBron James will be coming to Fortnite this July. Epic is set to start selling two King James skins on 14th July, two days before the movie hits the screens in the US. The first skin draws inspiration from LeBron's pregame style, featuring him wearing a hoodie, blazer, shirt, shorts, and tie.
The second skin will let you dress the LA Lakers star in his Tune Squad uniform or the Taco Tuesday-themed setup. Fortunately, both skins will feature James in his latest signature Nikes, set to come out this month too. There's also a third option that allows you to buy the skins together as a bundle with extra gaming items, a special loading screen and an emote.
LeBron won't be the first star to make his way in the Fortnite franchise, following previous skin releases from Epic featuring Tyley Blevins (Ninja) and Travis Scott. However, considering that Epic collaborates with other brands for crossover events, it's no surprise that LeBron is getting the same treatment right now. At this moment, Fortnite is yet another channel of companies using star players to market their products.
The inclusion of Lebron in the Fortnite Franchise has been teased for a few days now, first officially appearing in a handful of leaks. It also appeared through a Chicago mural spotted last weekend, followed by an in-game painting showcased at the Believers Beach.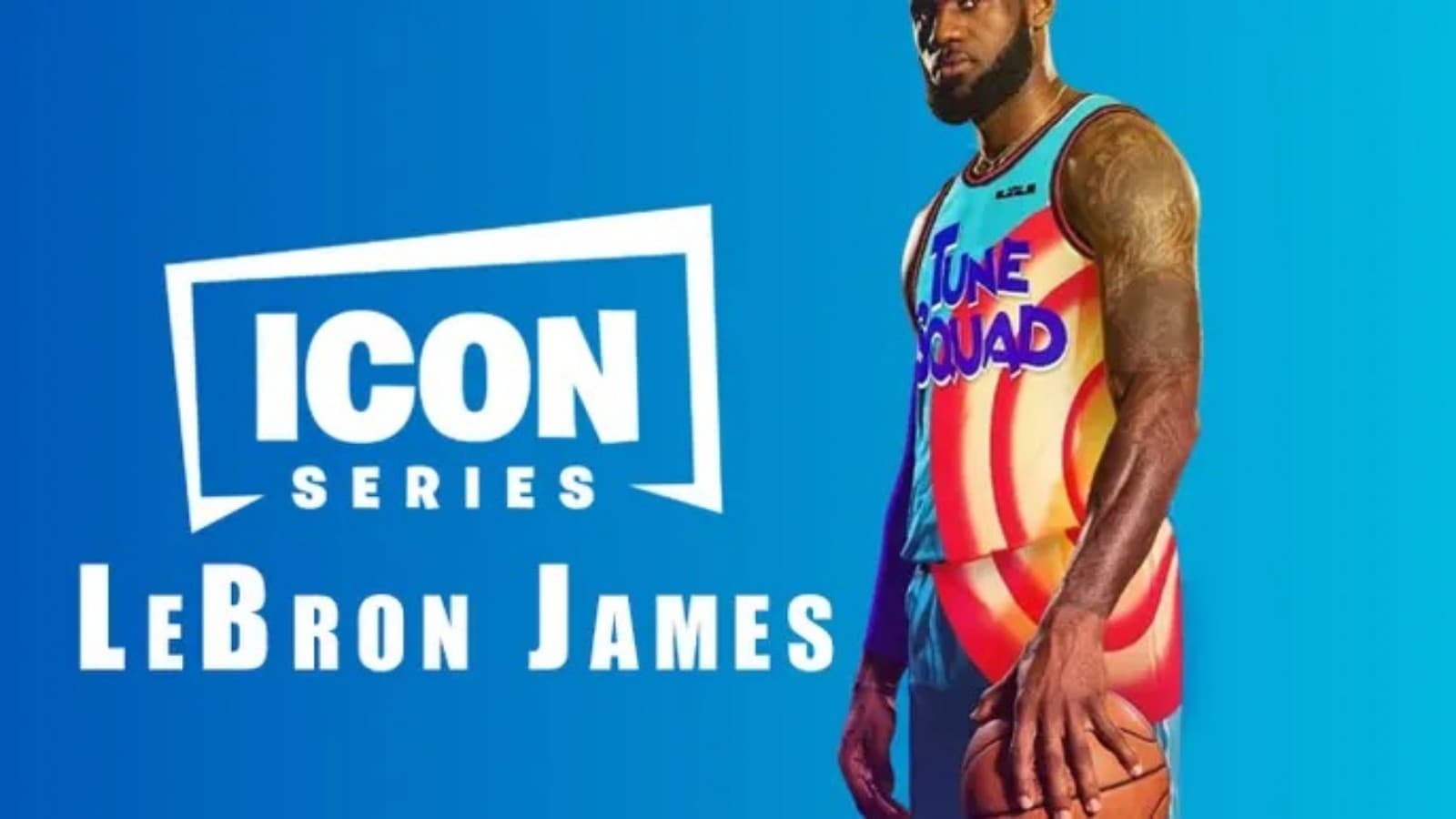 According to Fortnite creators (Epic games), the new LeBron skins will blend the forward's best pre-game and on-court persona. The imaginatively named outfit will come alongside a Wingspan Glider –
The Lion Pickaxe
and his signature celebration on the court known as The Silencer.
Fans can buy all LeBron's outfits from shops starting from 14th July, 8 pm ET, joining the likes of Marvel's Loki, who was recently included as a playable skin in Fortnite's July Crew Pack. Fortnite also recently collaborated with Universal Music and O2, hoping to bring an immersive live music experience to their fans for a week-long celebration.
So far, the marketing for the highly anticipated Space Jam Sequel has been wild. The game will launch on HBO Max, transporting LeBron in a digital world packed with cartoon characters and other properties from Warner Bros. However, instead of slipping toys to fast food kids and tossing limited edition toys, the creators hope that the interest in this family-friendly flick will inspire a collection of non-fungible tokens.
The Space Jam tokens will serve as a major launch event for Niftys.com, which is a tokens marketplace. This marketplace claims to be the ultimate destination for creators, curators, and collectors, with these digital items minted on their own blockchain for the event.