Leeds United squad has highest ratio of vaccinated players
06 Oct 2021 07:53 am, by Ellandback1
Good Morning. It's Wednesday 6th October, and here are the latest headlines from Elland Road...
Leeds United squad has highest ratio of vaccinated players
As many as two thirds of top flight footballers have yet to be vaccinated against Covid, many of those refusing to do so, citing conspiracy theories, potential long term side effects and natural immune systems as excuses. Only seven Premier League clubs have vaccinated more than 50 per cent of their squads whilst three unnamed clubs have yet to immunize even ten of their players. The (supposed) big six are understood to be the biggest culprits, with many high-profile stars refusing treatment.
Leeds, Wolves, Southampton and Brentford have the highest ratio, with 90% of their first team squad fully vaccinated. Whilst 90 percent is an admirable effort, should Radrizzani put pressure on the duo to take their medicine? Nobody can make them, but they could be omitted from the first team?
Opinion is divided. Many of our brave armed forces of the past gave their lives to ensure Great Britain remains a free Country, where we can make our own decisions, and not be persecuted for it. Why should we get vaccinated when we don't know the long term side effects! Stats show that 99 percent of people recover from it. Others feel those who are not jabbed are selfish, and risk passing the potentially fatal virus to others. The only way that this pandemic can be controlled is to make it compulsory for everyone to receive the vaccine.
One Premier League executive was quoted as saying: 'The problem is the amount of time players spend on social media and WhatsApp groups, where conspiracy theories and misinformation are flying around all the time, 'One or two big characters in dressing rooms can have a huge influence, and in several cases that has stopped younger team-mates getting vaccinated. It's hard to break down the dressing-room mentality.'
Where do you stand on the issues above?
Bielsa's critics are 'out of their minds'
Former Juventus and Lazio star Marcelo Salas has insisted that Marcelo Bielsa is 'one of the best coaches' and has labelled his critics as being 'out of their minds. The 46 year old former Chilean International striker played under the Argentine during his reign with the South Americans.
The tactical part that he gave to this generation was fundamental to achieve what was achieved because, in the end, he ordered you. Beyond changing your head, which everyone likes to talk about changing your mentality, what Bielsa did is that he gave you order on the pitch. He gave you weapons because to all the good things we are, he gave the other part, the physical part, to play and attack without fear.

In other words, when they say that Bielsa left nothing, it's because you didn't have him or you're out of your mind. For me (Bielsa) is one of the best coaches I had. I came from Europe, from being with Lippi and an hour of tactics, from Eriksson, another hour of tactics, with the movement here and there. So for me, it wasn't something new, but if you have to evaluate a coach by his work, he was one of the best. He left me a lot, I learned a lot."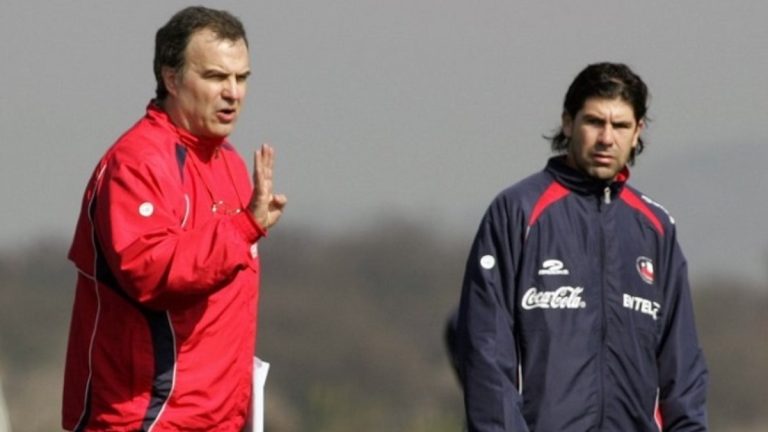 Leeds lining up La Liga starlet
Leeds face competition from Manchester United, Everton and Burnley for Republic of Ireland U19 International John Patrick. The 18 year old was born in Madrid, and currently applies his trade with La Liga outfit Getafe, just south of his birthplace. Although only 18, Patrick stands at 6ft 4'. His combative style has earned the young midfielder the chance of a Premiership move when his contract runs out at the end of the season.