Disappointing performance sees Leeds pointless at St Mary's
18 Oct 2021 08:13 am, by Ellandback1
Good Morning. It's Monday 18th October, and here are the latest headlines from Elland Road
Disappointing performance sees Leeds pointless at St Mary's
Leeds slipped to within one place of the drop zone after handing Southampton their first league victory of the season in front of a packed out crowd at St Mary's. Whilst, it was going to be an uphill task, without first team stars such as Firpo, Phillips, Bamford, Raphinha and Ayling, you'd expect any Leeds side to fight for every ball, and make it difficult for Hasenhüttl's men; alas, this could not be further from the truth.
The Saints too, had their fair share of absentee's. Jack Stephens, Che Adams and James Ward Prowse were all missing from the home side's starting line-up. Their plight to stay in the Premiership has been made that much harder after being forced to sell Ings, Vestergaard, Bertrand, Gunn and Lamina during the Summer to balance the books!
Heart wrenchingly, Leeds showed no pride. Their performance was not just inept, there was no fight, passion or willingness to dig deep and show some Yorkshire grit. Leeds only saving grace is that Southampton were not strong enough to take advantage of their 20 shots at goal (to Leeds 3); but what would you expect from a centre forward, who only months ago was playing for Chelsea's U23's?
Puzzling
Leeds fans were left baffled after both Raphinha and Phillips both made the 500 round trip to St Mary's knowing neither stood a chance of playing. Phillips was ruled out having not recovered from his calf strain, whilst the newest member of the Brazilian National team, met up with the squad after a gruelling International break. Having landed in London on Friday afternoon, he made the two-hour outing to Southampton instead of going home to recuperate!
The 24 year old had played an integral part in all three games for the South Americans and had caught a flight directly after the 4-1 win over Uruguay in the early hours of Friday morning! Surely the sensible thing would have been for Raph to make the four hour trip back to Leeds and catch up on his sleep, fresh for training on Monday morning.
When are we going to stop making excuses for the team
'It's only pre-season', 'Our fixture list has been more difficult than last season' and 'We've been unlucky with injuries'. These are just some of the excuses we have made this season. In fact, apart from our performances against West Ham and Watford (who were dire) our productivity has been unacceptable. Are these players stealing a living at the moment? Our wage bill is over £100m a year now, and considering how small the squad is, are being paid a lot more than most Premier League clubs?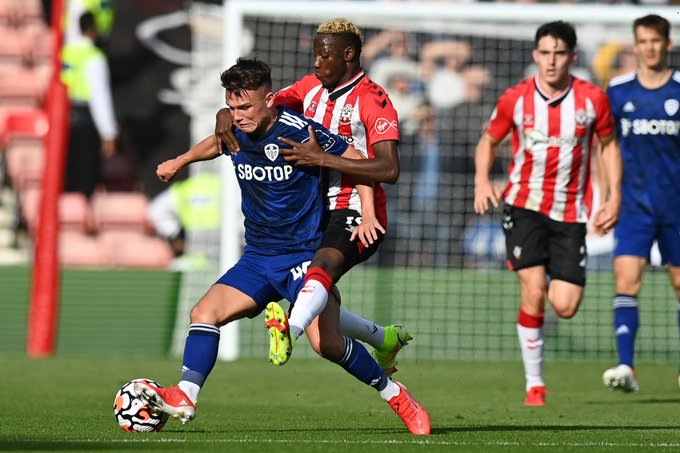 Is Bielsa the right man for a relegation fight?
Bielsa has been nothing short of an inspiration since his arrival in 2018. Very few would have heard of the Argentine before taking the ER hot seat, but none of us will forget him. His legendary coaching methods have mesmerised fans and pundits alike, yet his stubbornness to change the formation Leeds play, or drop players who are out of sorts has caused grave concerns, as are his substitutions! Is the 66 year old, the best man to get Leeds out of trouble, or will his headstrong attitude hinder the Whites?