Is this Klich's last season at Elland Road?
10 Nov 2021 09:04 am, by Ellandback1
Good Morning. It's Wednesday 10th November, and here are the latest headlines from Elland Road...
Is this Klich's last season at Elland Road?
Its almost a year to the day since Marcelo Bielsa's fateful words "Klich, for me, can play in all the best teams in the world." Wind the clock forward twelve months, and the 31 year old's form has all but disappeared. There was a time that the Polish International was the first name down on the team sheet. He had started 91 out of 92 matches in a row (he was allowed a place on the bench v Derby on the day they won promotion) until his body demanded that he required a rest, and he hasn't really been the same player since.
Should he be one of the first players to be replaced next Summer? Should Leeds keep him as a squad player thereafter? Who else will be heading out the ER exit door next Summer?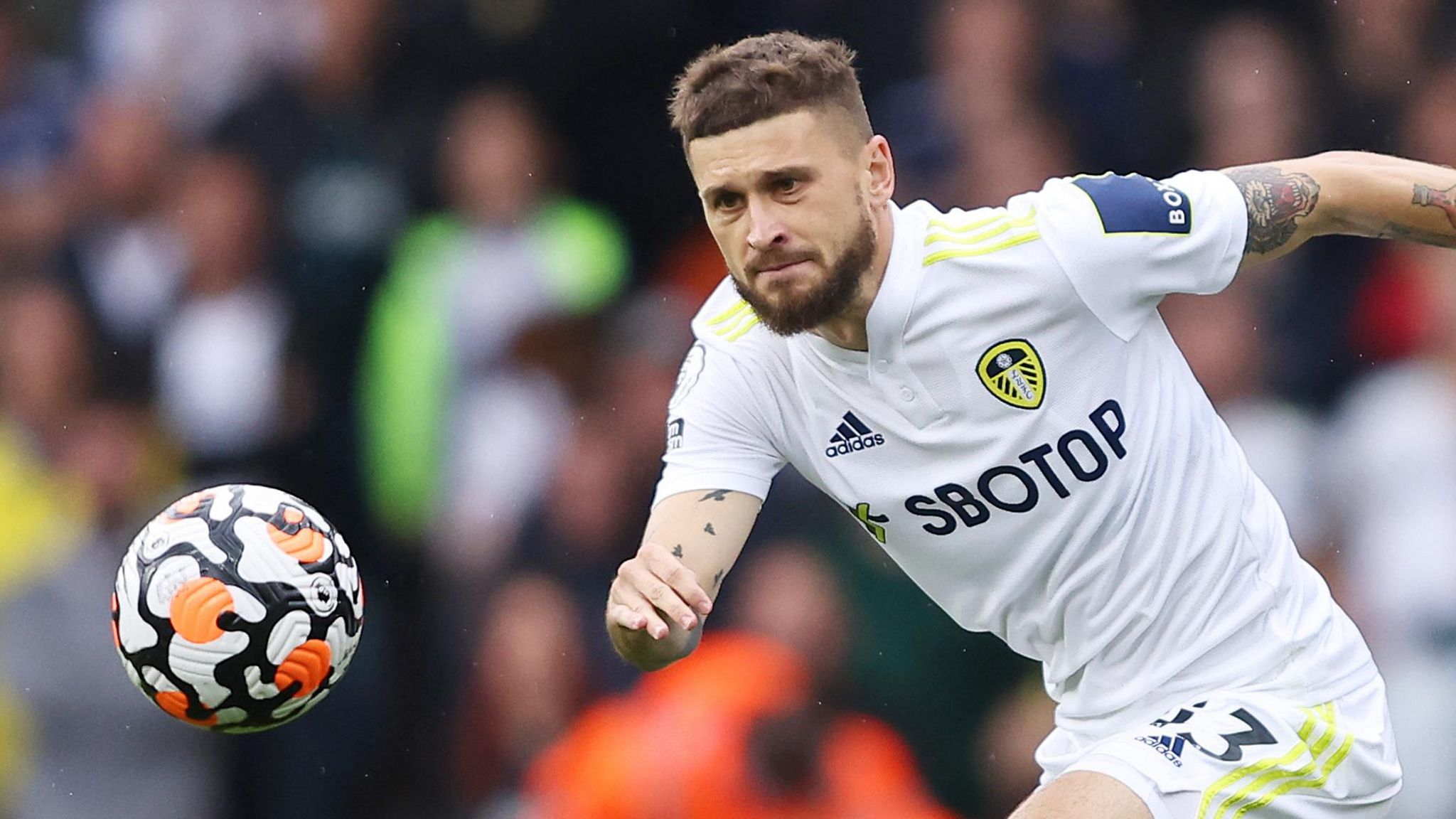 Gelhardt withdraws from England squad
Joe Gelhardt has pulled out of the latest England Under-20s squad after picking up a knock in training last week. Although not considered serious, the 19yo was forced to miss last weekend's draw against Leicester, but is hoping to return for their trip to the Tottenham Hotspur Stadium on the 21st.
Sam Greenwood and Lewis Bate will still fly the flag for the England U20's whilst Cody Drameh has been promoted to the England U21 squad.
Bridges recounts how he almost signed for Spurs instead of Leeds
During a recent podcast, Former Leeds hero Michael Bridges has recounted how he almost joined Tottenham Hotspurs during the Summer of 99, but a terrifying encounter with Lord Suger had him running for the hills, and into the clutches of a grateful David O'Leary.
Bridges, then 21, was hoping to follow in the footsteps of his childhood idol Chris Waddle, and was expecting to pen a long term deal with the North London Club. Fortunately for Leeds, his encounter with Lord Suger soon extinguished his desire to go to Spurs; a good thing too - He went on to score 19 goals for the Whites the following season. Had he not suffered the near career ending injury, away at Besiktas, he surely would have legendary status amongst the Leeds faithful!
Tottenham had agreed a fee with Sunderland, I got a phone call to say 'get yourself down to Spurs', and I was on my way," You know Lord Alan Sugar, he killed it. George Graham was the manager at the time and David Pleat was the assistant and chief scout there and he'd been with me at the 21s with England, so Pleaty I knew.

I said 'you don't need to sell me anything, I'm here to sign, I can't believe I'm coming to Tottenham Hotspur it's a childhood dream of mine.' Then all of a sudden this blue Rolls Royce pulled up outside and he said, 'Oh, here's Lord Sugar, he's come to say hi and welcome to the club', and I kid you not, I'll give you the thirty seconds I got off Alan Sugar while I was sat there with my agent, in London, scared stiff by the way.

He said: 'Young man, nice to meet you I've never heard of you before, I've heard you're a Sunderland reserve player, I'm putting all my faith in these two lads [Graham and Pleat] here who say I've got to pay this kind of money for you. I think it's ridiculous because you don't get much for your money, because you don't look like you could lift a paperweight.

And by the way, you're not getting the money your agent thinks he's getting, you've got to earn that - take care, good luck. I looked at my agent as [if] to say: 'Get me the hell out of here, that's it done'. As Sugar left, George Graham apologised.

I said: 'I don't care I'm gone.' I'm driving back up to Sunderland and I remember my agent rang Peter Reid and he said: 'Reidy, listen the deal's fallen through'. "As we were about an hour away from Leeds coming up, Peter Reid rang back and said 'stop off at Elland Road, we've done a deal with Leeds United, they've matched the bid of Tottenham and see if you can get the deal done because I've got two players, I've already signed them, I need this to go through'

It was completely different, I was met at the gates by David O'Leary and Peter Ridsdale, I was shown around the stadium, I was shown around the training ground and a lot of the players were there introducing themselves as well. Something just felt right. I'm a big believer in fate and that's how it turned out. I turned down my boyhood team because of Lord Sugar the dream-killer and signed for a team who fulfilled all my dreams and played in Europe.