Fans jump to Tyler Roberts defence
17 Dec 2021 08:56 am, by Ellandback1
Good Morning. It's Friday 17th December, and here are the latest headlines from Elland Road...
Fans jump to Tyler Roberts defence
If you could describe one player from the Leeds roster as Marmite, it would be Tyler Roberts. The 22 year old is either loved or loathed, and passions have been running high in recent games. Roberts joined the Whites from West Brom for £2.5m in the 2018 January transfer window. He has made 95 appearances, and has netted 9 times, albeit only twice in the top flight. Fans have been reaching for their keyboard in recent games in support of the Welsh International, whose ratings have shot through the roof in the last month.
Bielsa himself is a staunch fan of Roberts, and has faith that his talents will continue to shine through. Many of his displays have been described as tidy and safe, whilst the fans who have criticised him are looking for a game changer, something which is sadly lacking in Bielsa's squad at the moment.
Perhaps the problem lies that Roberts is a forward, that doesn't score goals; though the same could be said of 30m signing Rodrigo. Both players possess a special talent, but do we know what their best positions are. If we throw Dan James into the mix (a winger who has been asked to play centrally as a forward) perhaps we are beginning to understand our lack of goals this season?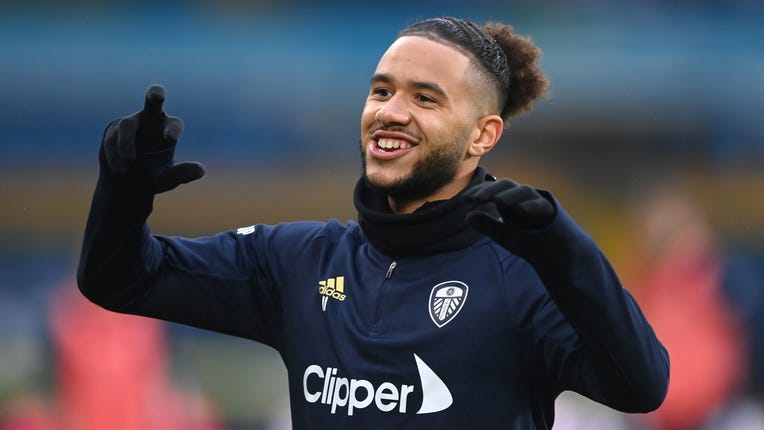 Bielsa plays down January investment
During his post match press conference yesterday, Marcelo Bielsa gave Leeds fans a bleak forecast relating to next months transfer window. The Argentine was quick to point out the Radrizzani had already ploughed £130m into the squad (over two seasons) and didn't know whether there were any funds left in the coffers?
He also mentioned that Leeds would be able to recall any player that is currently on loan if they needed to do so. Whilst it's noble taking full responsibility for the squad he has built over his four-year tenure, it doesn't help the millions of Leeds fans (cos we ALL love Leeds) who face the stark realisation that Yorkshire's finest could be confined to another decade or two outside in the lower leagues.
The only thing I said and I reiterate is that to bring in players they should be better than the ones we already have. The club has invested £130m in this squad, I don't know if they can or can't invest more. But I'm not in conditions to demand incorporations when the organisations has been so responsible.

Every player that is on loan that can be recovered and have been manifested in the six months that have passed, if they were similar to the level of the squad at the moment we would see. They went on loan and the club understood my idea, the players were in better conditions that the ones we loaned out. "What we have to verify is if there has been an evolution in them outside of the club.
I will fight until the end - Bielsa
Marcelo Bielsa has pledged to stay at Elland Road, at least until the end of the season, when his latest one year contract expires. The 66yo promised Leeds fans that he will continue fighting to the end, and would not give up on the Whites. When asked whether his job was safe, he told the packed out press conference that the job of a coach is not a stable one.
I never feel it is good to promise. What you have asked me I don't know how to interpret it. After a big defeat you're very sensitive, to say that I have taken them as far as I can is to say it is a closed cycle.

Of course I am going to continue fighting until the end of the season. I always thing with adversity you have to fight, you never know if strength is going to be enough and what the progression is of the difficulties we face. "Having said that, I am going to fight until the end of the season without any doubts. I hope nothing happens that doesn't allow that to act what I've said.