Good Morning. It's Friday 23rd August, and here are the Leeds Utd headlines
Hernandez witch hunt
'Woeful', 'shocking' and 'looking his age now' were only a couple of comments made on social media by Leeds fans about Pablo Hernandez's performance on Wednesday night against Brentford.
It would be true to say the 34 yo had a poor game midweek, but to be torn to bits like this on social media surely is incomprehensible?
Should Bielsa be using our talisman more sparingly? Can Hernandez still play two games in a week? Would anyone like to see his contract extended for another season?
Leeds partnership with 'Wish'
Leeds have become the first football team to form a partnership with leading e-commerce 'Wish'.
Following the successful sponsorship of the LA Lakers, the San Francisco company were looking to add another recognisable company to their brands, and Leeds fit that bill.
The company's branding will have a heavy presence at Elland Road this term. According to Phil Hay, a six figure sum has been agreed between the two companies to sponsor Bielsa's blue bucket!!!
Paul Bell, Executive Director at Leeds United, said: "The sponsorship market is more competitive than ever before and we are delighted that Wish have chosen Leeds United as their first club association within football."
Sam Jones, Managing Director of Wish, added: "We believe aligning to iconic sport teams is a great way to build brand equity. This is a deliberate component of our global marketing strategy – we want to reach consumers during their favourite moments of a regular week, in this case, watching Leeds United.
"Since sponsoring the LA Lakers jersey in the US, we have looked at dozens of football clubs in Europe and Leeds United appealed to us for so many reasons. Leeds is the third biggest and fastest growing city in the UK.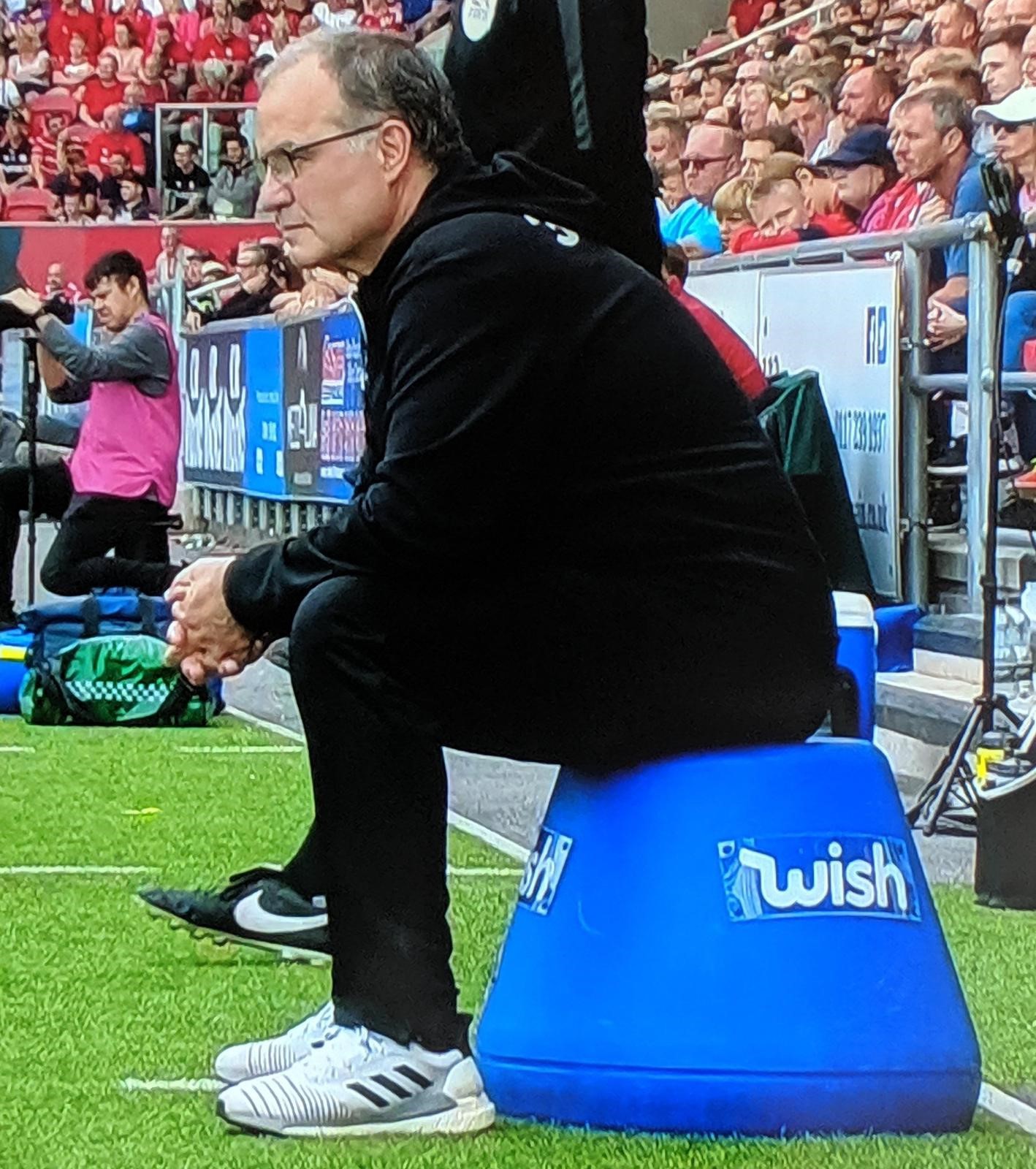 Leeds defence tighter than Fort Knox
Over the course of the four Championship games so far, Leeds opposition have managed a combined total of six completed passes into Leeds United's box from open play.
Black are successful opposition passes, yellow are unsuccessful opposition passes.