Good Morning. Its Wednesday 8th April, and here are the latest headlines from Elland Road...
Championship clubs discuss group administration
Respected Sports writer Martin Samuel has disclosed that many Championship club owners have been in discussions about a process known as group administration in a bid to avoid financial ruin. Many clubs in the second tier of English football are yet to agree a wage deferral, and with at least a two month wait until the season recommences, countless clubs face bankruptcy.
It would involve every Championship club being placed into administration on the same day. This would mean that all players would become free agents, and all staff let go. Each owner would then buy the club back and renegotiate contracts. Current rules state that any club entering administration would be deducted a 10 point penalty as well as a transfer embargo. EFL rules state a change would require 75% of Championship clubs to agree.
There would also need to be agreements in place to ensure players were not poached, though obviously would be easy pickings for Premiership or overseas clubs. This would have a detrimental effect on the relationship between players and their clubs, but what are the consequences?
Leeds to reveal heavy losses
The Leeds United accounts have been made public for last season and despite record revenues, colossal losses have been recorded. Financial expert Kieran Maguire (PriceofFootball) explains all.
Leeds lost £36m in the 18/19 season. With player sales taken into consideration, the annual loss stands at £21.4m. Leeds paid £2.2m in rent. Player sale profits were down by £15m. Player purchases were £16m and sales £16m. There were reference made in the accounts to 'a number of legal claims' against the club which are not quantified.
Leeds were due to repay two loans to their owner in August 2018. After failure to do so interest rate on about £7m of loans increased from 4% to 6% above base rate. Other loans of £17m at 2%. Total interest cost 2018/19 £2m.
Leeds urged to offer Hosannah better terms
Noel Whelan has urged his former club to offer Bryce Hosannah a new and improved contract at Elland Road. The highly rated right back has been regular in Carlos Corbaran's U23 side this season where he has drawn the attention of other clubs. Leeds turned down offers for the former Crystal Palace youngster in the January transfer window, so are obviously keen to keep the 20 year old at LS11. Hosannah is out of contract in the Summer and could leave the club on a free contract.
What it does probably do is put him in a very strong position to demand that little bit more. When a club's asking for you and wanting to sign you on a free contract, it gives the parents, the player and the club something to think about. You can't let young players go too quickly, even when they haven't really stepped up to the first-team level yet, this is why you have an academy system.

The fact he's wanted by other clubs and has been doing very well in the under-23s shows that somewhere along that line in the future, probably not too far away, this player will become a very important player to the football club. It's important we tie him down but it's important that we also recognise he is wanted by other clubs and the deal he does get, if we want to keep him, is a fair one.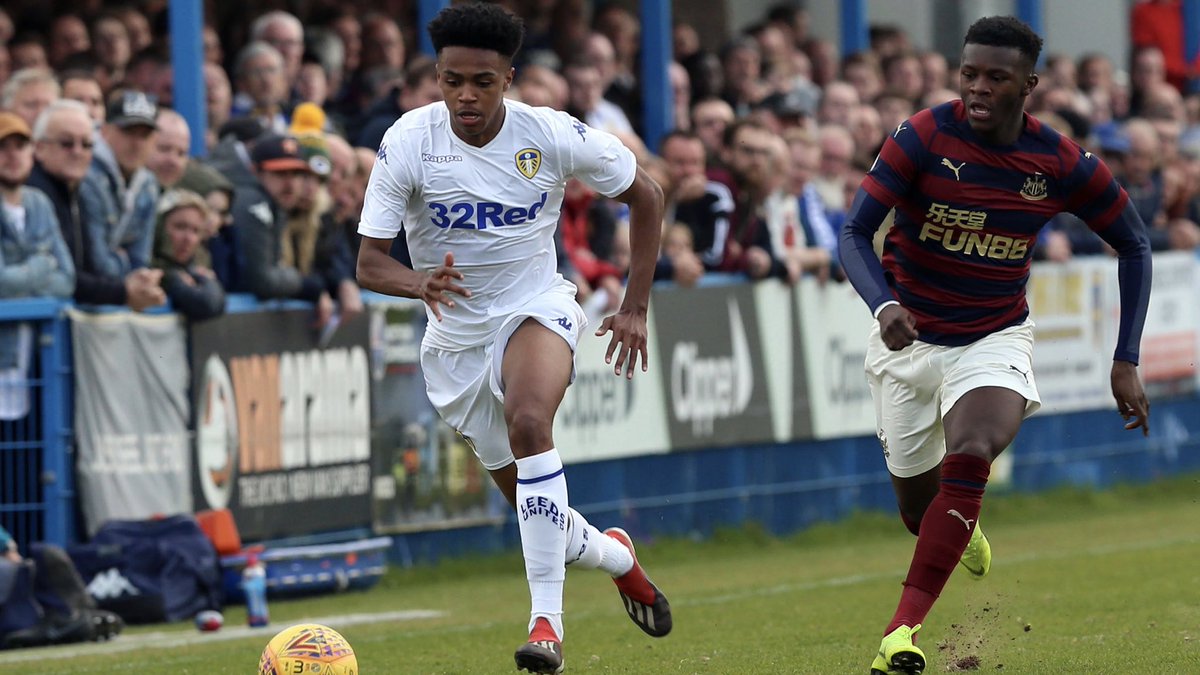 Radrizzani to reward players with 2% bonus for deferring wages
Leeds are to reward their players with a 2% bonus of the wages once the season resumes. The generous act comes from owner Andrea Radrizzani as a gesture of goodwill as the players agreed to defer the majority of their salaries until the season resumes.
It has been made clear that the players did not negotiate this when asked to take the deferral. Bielsa's men were the first club in the Championship to accept this scheme. Leeds are currently losing just over £500,000 for every home gate.