Good Morning. It's Thursday 24th June, and here are the latest headlines from Elland Road...
Don Revie Stand 'wall of noise' proposal
With the investment from the San Fransisco 49ers, Leeds United's ambitions for Elland Road have grown and their ambition in now to add a further 18,000 seats to the stadium brining the capacity up to 55,000. The plan is to expand at least two stands in phased approach. With the
Parklife scheme out of the way
, it allows space to grow behind the West Stand, which you would think will be the first to be redeveloped with a substantial increase in capacity and expanded corporate facilities. There is also plenty of space behind the Don Revie Stand which would be the next obvious candidate for redevelopment although any changes would need to be sympathetic to the atmosphere created by it's 7,000 vociferous occupants.
To retain that special atmosphere Leeds United Supporters Club would like to see the Revie Stand redeveloped into a single-tier 'wall of noise' when he development of Elland Road goes ahead. The Leeds United Supporters' Club has written to Leeds Utd Managing Director Angus Kinnear to lay out what they want to see at the new ground. Acting chairman Lord John Mann will be holding meetings with the City Council to discuss their plan. LUST released a statement saying...
Noting the success and popularity of the Yellow Wall in Dortmund, twin city of Leeds City Council, the supporters want a new West Stand with appropriate corporate facilities to be complemented by a new Revie/North stand. The Supporters Club, who are meeting Leeds City Council and local community representatives to present our vision, have this week sent the proposals to club chief executive Angus Kinnear for discussion.

The proposals also include a supporters facility underneath one of the new expanded stands, a green transport plan incorporating the supporters' century-long expertise in getting Leeds fans to matches and detailed proposals on the quality of the supporters experience from toilet facilities to leg room in seats and refreshments inside the stadium. The proposals were developed through a detailed working group and consultation across the Supporters Club branches and avid Leeds supporting membership.
Phil Barrett of the Scarborough and district branch said...
A vast single-tier Revie stand would provide Leeds United with a huge white wall of noise on match days. Home players would relish playing in front of it and opposition players would need a stout heart.
Mick Hewitt of South Kirkby and district branch added...
Our desire to keep the same atmosphere or better led us to look at the Dortmund Kop. I would welcome the increase in capacity to amplify the volume created.
EFL may still retrospectively relegate Derby County
The EFL
released a statement
at 11.50pm last night fining Derby County £100,000 for their accounting policies. It is claimed that Derby have deliberately down valued their players, making it easier to write off their valuations over time, for tax purposes. The League Arbitration Panel may still retrospectively impose a points deduction on the Rams. The EFL have had to develop an "interchangeable" fixture list for both Derby and Wycombe Wanderers, while the disciplinary process is finalised as the Championship fixture list is to be released at 9am this morning. This means all clubs can prepare for the season ahead as usual.
Given the seriousness of the investigation, the EFL have decided that it is necessary to run the full independent judicial process. A 2 point deduction would see the Rams relegation to league 1, swapping places with Wycombe Wanderers.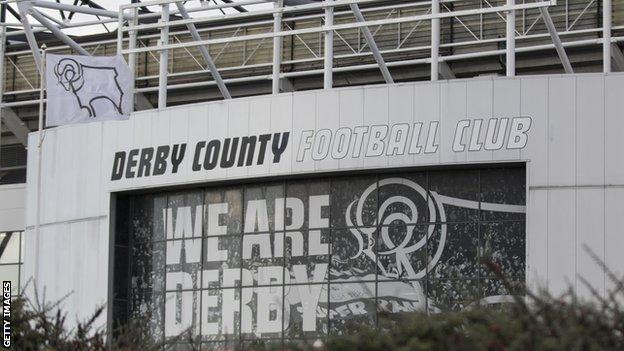 Fenerbahce warn Leeds away from Hungarian International
Fenerbahce President Koc has sent out
a clear message
to both Leeds and West Ham, warning the Premiership duo against trying to poach Attila Szalai on the cheap. The 6ft 4' Hungarian International defender has been in fine form during the Euro's, propelling not just his status, but his price tag too. The Turkish outfit only paid €2m to sign Szalai from Cypriot side Apollon Limassol, in January of this year. If Leeds wanted him today, the Turks would want between 10 and 20 times that amount! Koc was quoted as saying by Turkish broadcaster aSPOR...
I wouldn't even talk about under €20m for Attila Szalai.
A spokesman for the Turkish giants suggested a fee of €30m may be more realistic.