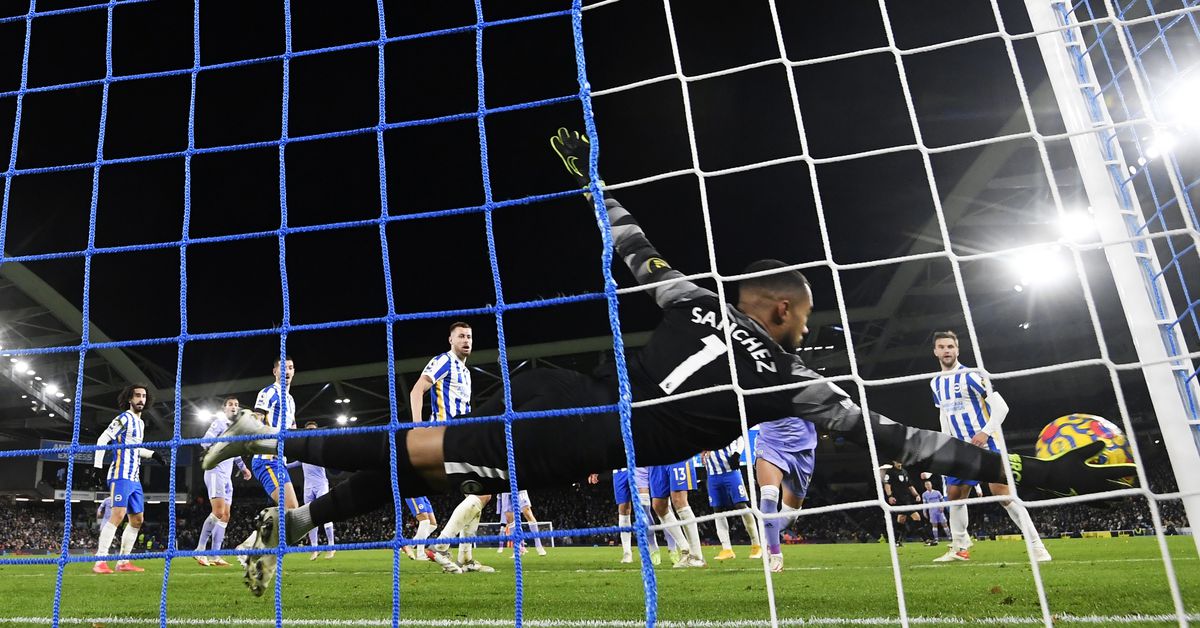 Good Morning. It's Monday 29th November, and here are the latest headlines from Elland Road...
Dire performance ends in stalemate
A combination of poor finishing, fine goal keeping and sturdy woodwork spared Leeds blushes on Saturday evening following their trip to the Amex Stadium. Their performance was reminiscent of their last outing to the South Coast where they were torn apart by Southampton, but Brighton proved to be a different beast.
Prior to Saturday's game, Brighton had not won in seven attempts, and confidence was low. Graham Potter put together a starting line up full of guile, creativity and more importantly balance; all the things the visitors lacked in abundance. Even the normal reliable Kalvin Phillips looked lost at Sea, and was substituted at half-time, much to the bewilderment of 3000 travelling Leeds fans who braved the torrential weather conditions to make it to West Sussex in time.
Whilst Phillips performance was well below par, that is nothing compared to Junior Firpo. The former Barca left back was an absolute liability during the first 45 minutes, and duly made way for Pascal Struijk in the second half.
Although severely outclassed throughout the game, Leeds never gave up. Whilst outclassed in every department, the efforts the visitors made were plain to see. Had they been offered a point before the game, I'm sure they would have taken it, but only because the home side wasted a hatful of chances in front of goal.
What does Gelhardt have to do?
It's fair to say Bielsa's decision to play Daniel James as a centre forward, and drop Gelhardt to the bench clearly did not pay off on Saturday. Instead of realising his glaring error, the stubborn 66yo persevered with his disjointed formation, and when it came to substitutions, theusual suspects got the nod.
Let's be honest, the only reason Gelhardt was named in the starting XI last week was because both Rodrigo and Bamford were injured. During his limited appearances the youngster has not disappointed. His close ball control, intelligent hold up play, running at defenders, and deadly strikes have already made the 19yo a household name in West Yorkshire, yet Bielsa decides to play more square pegs in round holes.
Bamford is approaching ten weeks on the sidelines, and the 19 year old has started once. What does Gelhardt have to do?
A week that could define our season
Leeds need points on the board in their next two fixtures, starting tomorrow night with Crystal Palace at Elland Road. Whilst it's too early to say it's a must win match, both Burnley and Norwich are breathing down our necks, albeit Norwich have a significantly poorer goal difference.
Our displays against Leicester and Spurs (in the first half) show we have what it takes to put distance between us and the bottom three, but it has to start now! According to Leeds journalist Phil Hay...
Saturday felt like a very square pegs in round holes day. Which can't help a side who are reaching for form anyway. We said on the podcast that you'd know after 10 minutes how the game was going to go and that's how it turned out. Brighton on top for most of it.

There was a big problems with players bringing the ball out or intercepting it in good positions and then giving those positions away cheaply with a poor pass. Happened repeatedly and didn't help. If they are on 18 points at the end of this week then there could well be a wide gap to the bottom three, in which case the pressure lifts significantly.