Good Morning. It's Wednesday 8th December, and here are the latest headlines from Elland Road...
Hay responds to Radrizzani backlash
Phil Hay has defended his position in the latest war of words between the former Chief Football Writer of the YEP and Leeds owner Andrea Radrizzani. The Italian ultrapreneur was furious that Messrs Slater and Hay leaked, and (apparently) misrepresented the finer details of the proposed takeover; and took to social media to try to belittle the duo. In response Hay has retorted...
The details are public (and he disagrees with the interpretation of where this is going). Very much stand by what we've written though, today and yesterday.
Bamford hamstring injury following goal celebration
Reports from Elland Road suggest Patrick Bamford's latest injury was self-inflicted following his goal celebration in the dying seconds of the Brentford game last Sunday. Although not considered to be serious, the Leeds marksman is set to be out for a game or two. He was seen clutching his thigh following his trademark knee skid in front of the Elland Road faithful.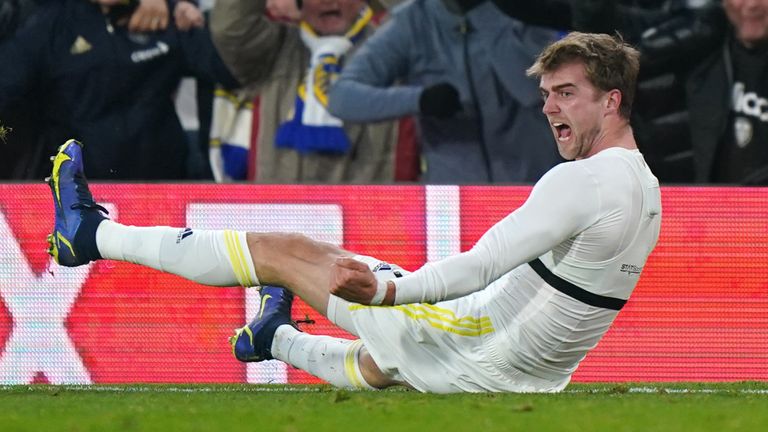 Phillips out until February
Kalvin Phillips faces a two-month lay-off following the hamstring injury he sustained at the weekend. The England midfielder hobbled off after 55 minutes, much to the dismay of Bielsa, and 36,000 screaming Leeds fans. The Whites have only won twice (out of 12 games) without the England midfielder in the starting line up since their return to the top flight. Their plight is not made any easier with their festive fixture list featuring Chelsea, Livrpool, Citeh and Arsenal. Liam Cooper will also space a spell on the sidelines following jarring his knee after just 14 mins, against the Bees!
Takeover is off if Whites get relegated
The financial impact of relegation would more or less destroy any hopes of a takeover, according to Phil Hay. He went on to explain that the sustainability of Championship football is fragile at best (as Leeds fans know all too well), and clubs have to spend beyond their means just to compete...
This takeover isn't going to happen as quickly as next month (unless something changes drastically) so any signings done in January would have to be done/funded within the existing 56-44 share split. As for the Championship, that would change the club's valuation, without a doubt. Leeds wouldn't be worth £475m at that level. But all bets are off if a club gets relegated from the EPL. The ramifications can be huge.

The Championship becoming a loss making league (in which very few owners can actually sustain losses for long) is a huge problem and arguably the biggest issue in the structure of the pyramid. You're almost forced to gamble and overspend to compete, otherwise you're an also ran. That needs to change - but it won't.