Good Morning. It's Thursday 23rd June, and here are the latest headlines from Elland Road...
Raphinha should stay at Leeds until after World Cup
talkSPORT pundit Scott Minto considers it will be in Raphinha's best interest to stay at Elland Road, at least until after the World Cup. The former Chelsea and West Ham defender believes the Brazilian ace could reach legendary status should he impress during the biggest competition in World Football this December and considers it a gamble to upset the flow, and move to pastures new this Summer. It's all very well Raphinha staying on until January, but how would this effect his price tag? He would have only 18 months left on his contract! According to Minto...
If I were him I'd be thinking absolutely short-term, I'd be thinking World Cup. I'd be thinking I can make myself an absolute legend in my Country so what's the best place for me to be next season. If the Brazil boss says he can be in the team if he's at Leeds, I'd stay. My initial thinking right now would be how do I get into that Brazil team and make myself a legend so where should I be next season, not in three, four, five.
Leeds braced for second Gunners bid
According to 'The Evening Standard', Arsenal are preparing a new and improved bid to tempt Raphinha away from Elland Road. The North London outfit are desperate to strengthen their attacking options, and see the Brazilian ace as an integral missing piece of their jigsaw.
They have just completed the £34m transfer of Fabio Viera; a 22yo Portuguese midfielder, with 54 senior appearances for Porto! Whilst he may have 21 caps at U21 level, Viera is yet to break into a very average Portuguese National team, yet Arsenal are reluctant to pay market value for a fully fledged Brazilian International who has been receiving raving man of the match reviews!
According to the Evening Standard, Mikel Arteta has given former Brazilian legend Edu (Arsenal's Technical Director), the green light to come up with (hopefully) a more sensible offer!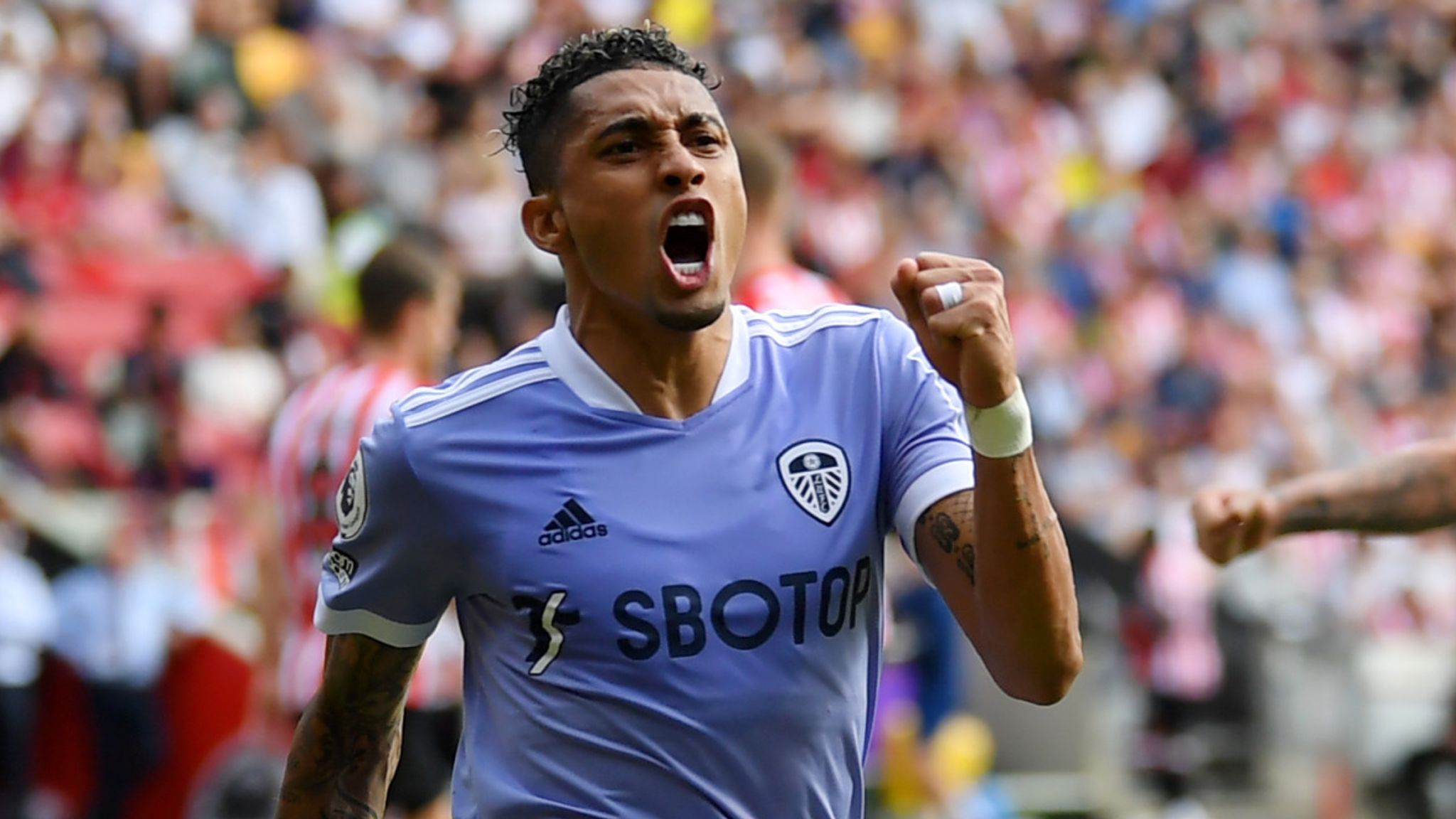 £3000 per person to follow LUFC home & away
It will cost Leeds fans just under £3000 to attend all 38 matches next season according to research done by gaming giants OLBG. Whilst an adult season is likely to set you back a modest £487 (only eight clubs are cheaper), increased train fare travel and the geographical destinations of the grounds, will make Leeds Utd the fourth most expensive club to support home and away in the Premier League next season.
Leeds' average train cost per game next season has been calculated at £88.70 Only Newcastle United and Bournemouth are more expensive. Fans face seven trips to the Capital (Arsenal, Tottenham Hotspur, Chelsea, Crystal Palace, West Ham United, Brentford and Fulham) whilst long journeys to Bournemouth, Southampton and Brighton also contribute to the £2,823.97 costings.