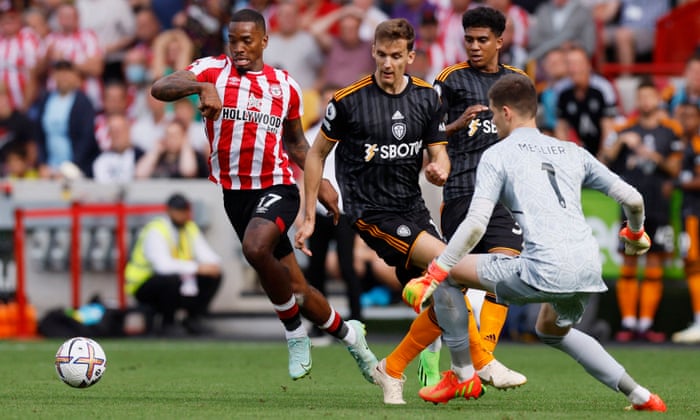 Good Morning. It's Monday 26th September, and here are the latest headlines from Elland Road...
Whites have been dribbled past more times than any other top side
Leeds United have been dribbled past more times than any other Premier League side so far this season, according to statistical website 'FBRef'. In six matches, the Whites have been dribbled past a total of 75 times, or 12.5 occasions per game. Whilst the data may sound alarming, a closer inspection actually indicates progression.
Figures suggests Leeds are allowing opposition players very little time, before being hustled off the ball by a barrage of White, making it difficult to find a teammate to pass to. This is backed up by the number of 'carries' teams have allowed their opponents (a dribble without beating an opponent). Only Chelsea, Manchester City and Liverpool can better this.
On the whole, the Whites are improving drastically. We are conceding fewer shots and fewer goals, and Meslier is having to make fewer saves.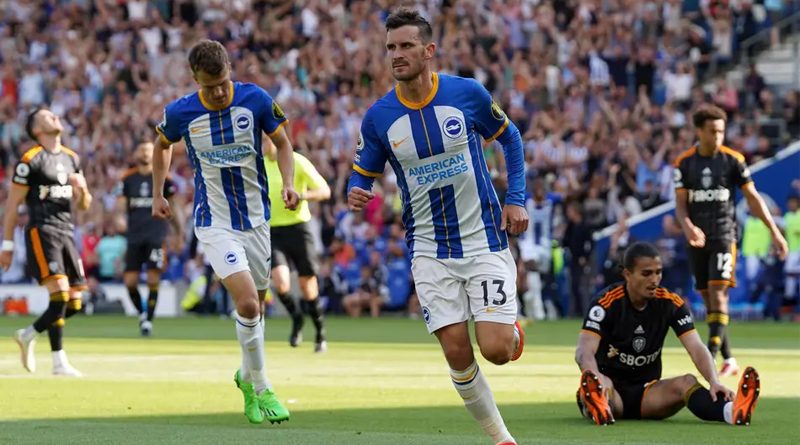 Orta - Sacking Bielsa was a tough decision to make
During a recent interview, Victor Orta admitted that getting rid of Marcelo Bielsa when they did, was the right decision to make, though it was far from an easy decision to make. The Leeds Director of Football was speaking to 'The Telegraph' regarding the trails and tribulations of last season, and the mixed emotions both he and the Elland Road board went through when the fateful decision was made.
Orta proudly admitted that the Argentine's 'is the greatest Manager in the club's modern era' but had to bring forward Bielsa's exit three months earlier than planned (it was widely speculated that Bielsa planned to leave on a high at the end of the season) after they slipped into the bottom three with 23 points from 27 games. Marsch would go on to help rescue the Whites with 15 points from the final 11 games, though it remains conjecture whether Bielsa could have turned things around, allowing him to leave Leeds on his own terms. According to Orta...
There was no particular moment when confidence was lost. There was a feeling that a change was needed and we went for it. Marcelo is and always will be Leeds history, his legacy will be eternal. "He is the greatest manager in the club's modern era. It was a very complicated and tough decision to make, mentally difficult to manage. But it worked.

We had already started to analyse different profiles. All we did was to bring the process forward. Jesse Marsch was one of the favourites, he was without a team at the time, and we decided on him. Clubs have to deal in a real way with all the influence of the environment, but also the fans have to know that all decisions are made for the good of the club.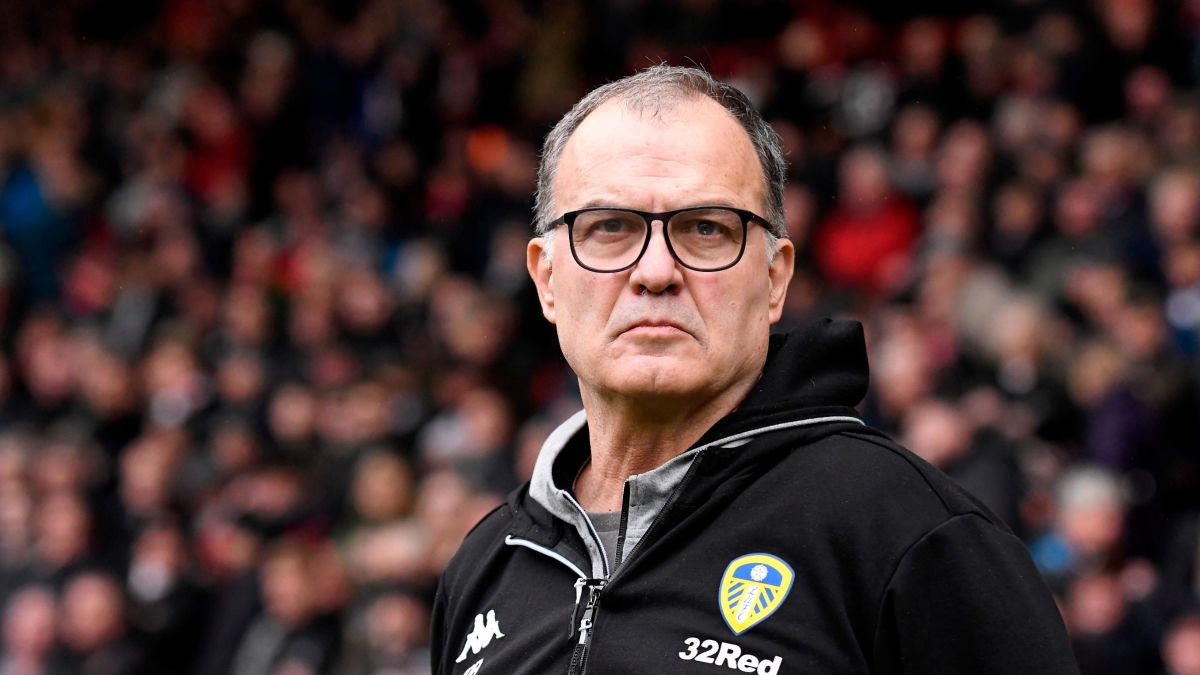 Rowett in the dark regarding Cresswell penalty clauses
Gary Rowett has claimed he is unaware of any financial penalties the Whites have imposed on Millwall if Charlie Cresswell is left warming the bench. Elland Road journalist Phil Hay revealed last week that Leeds waived a loan fee on the proviso that the 20yo got plenty of game time, and even imposed a penalty clause should this not happen.
Speaking to 'London News Online, the Millwall gaffer seemed baffled by the claim but admitted that he doesn't 'get involved in the details and those sorts of discussions'. Cressy has started 7 out of the 10 Championship games so far this season, netting three times already.
I'm not involved in the details and those sorts of discussions. Is it a financial penalty? Sometimes you pay a loan fee and every time a player starts that loan fee reduces. There is a way of encouraging game time for young loan players. But from my perspective, Cressy and Shacks [Jamie Shackleton] – any players that come from Premier League clubs on loan – they are part of what we're doing.

We try and treat them exactly the same as any other player that is in our group. I wouldn't pick the team based on any financial penalties. If you're a Premier League club loaning to a Championship club, you want your player to play at least a decent amount of minutes. It's probably more a case of that.
How Orta snared Bielsa
Turning the clock back three years, there's a terrific article from Victor Orta giving fans a frank an in-depth insight into the first two years of his tenure at Leeds Utd, and how, third time lucky, he managed to snare Marcelo Bielsa.
The first season was a good season to learn my mistakes. It is true that we started with a project more medium term and then discovered that the medium term in Leeds can be difficult, for a lot of reasons. Paul (Heckingbottom) was making a good job in the category (with Barnsley).

But when you take these quick decisions you need to find quick reactions. One time it happens, another time it doesn't happen. In the middle of a season you cannot have time to evaluate more things, but I am still proud about Paul, who is making a good job in Scotland (with Hibernian). I am proud of a lot of decisions we took in the first year but I need to assume a lot of mistakes - and for that I say sorry.

These mistakes were never intentional. They were part of the project that didn't work and I need to take responsibility, I don't have any problem with that. But the best situation is when you take the responsibility and analyse and try and change these mistakes. This was the idea of the second year, when the project was very different.

We detected that in this moment of the history of Leeds United we needed a really big change, a really big revolution. We needed a big investment in the Head Coach, because this club has a massive pressure around it and you need a big personality to manage it.

We needed to build a club from a figure like this. I was in a car with Andrea (Radrizzani) and he said, 'If you have all the money, if you can choose any coach, who would you choose?' I told him and he said, 'Call him'. It's true. I had tried two times to get Marcelo Bielsa - once with Seville and once with Zenit. He is a reference for football. We tried at Seville, when he was leaving Chile, and when he arrived at Atletico (Bilbao) it was amazing.

I always analyse his ideas and football. Even with his ups and downs, the quality of the football was amazing. I commentated on the (2004) Olympic Games for Eurosport and had never watched an Olympic team play the football that Argentina did. These kind of things are always in my memory and I always evaluate this level of football. It's really exciting.

I had the idea that he (Bielsa) could say yes, but it was Andrea who gave me the bravery to say, 'Come on, try, try. Why not try?' Marcelo is always evaluating the history, the fans, the challenge (before taking a job). My impression was that he knew we could have a good link, because we had known each other for years, but my concern was if we could impress Marcelo about Leeds United. "

In the end, we achieved both goals. I met Marcelo with Andrea in Buenos Aires, and then with Angus (Kinnear) we had another meeting. Andrea was really impressed which, for me, was not a surprise, because I know Marcelo's way of work. In the end it happened and changed all the club and increased all the standards.

I have always had success in football because of the synergy between the Director of Football and the Head Coach. Marcelo makes me a better person and a better professional each day. It's difficult to say another thing about him. I speak to him daily. In the summer, two or three times. Face to face we speak two times, three times per week. Recruitment is not about having a meeting with the Head Coach in March or May, 'I like this and this' - I need to know the requirements and elements that he wants daily. For me, it's a surprise that people in England still don't know our role.