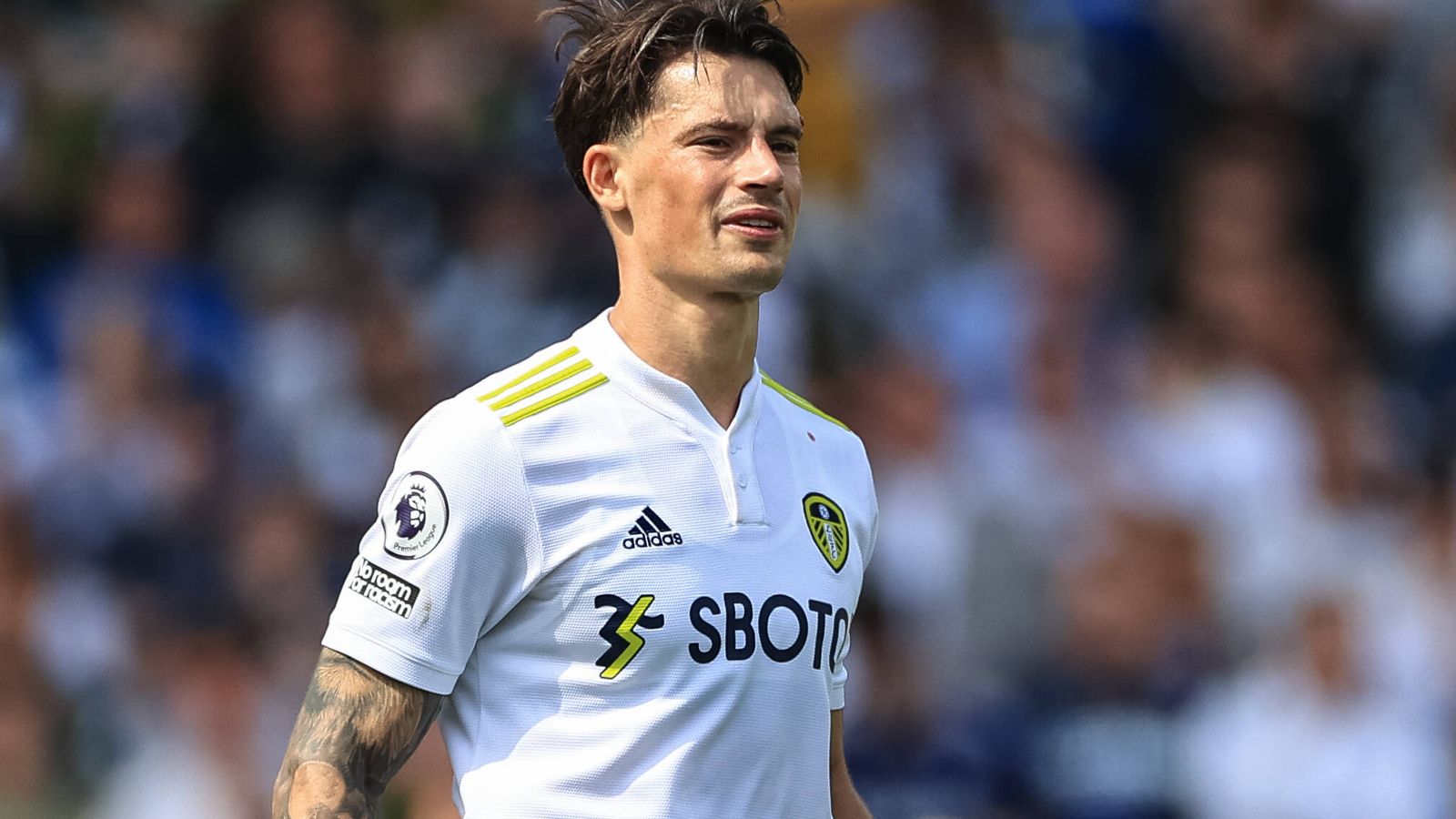 Good Morning. It's Friday 31st March, and here are the latest headlines from Elland Road...
Koch will decide his future during Summer break
During a recent interview with German media outlet 'Spox' Robin Koch refused to be drawn, regarding speculation linking him away from Elland Road this Summer, insisting he wants to remain focused on the task at hand. The 26yo has just over twelve months of his four year contract remaining, and could leave this Summer for far less than his true value, if he doesn't extend his current deal.
Refusing to comment on his long future doesn't bode well. He reveals that tentative talks are underway, but uses the excuse of having to focus on the relegation battle. Spurs, Newcastle, and a host of top Bundesliga clubs are interested in his services, with a fee of around £11m being banded around (due to the length of his contract).
During the season, I want to distract myself as little as possible with future planning. Initial talks are currently underway between the club and my agent. Towards the end of the season, and during the summer break, I will deal with it. Now, my focus is 100 per cent on our games and goals. I'm convinced that we will not be relegated. The position in the table doesn't reflect our performance. We play a lot of good games, but we forget to score.
Will Leeds lose their best players this Summer
After two seasons of desperately trying to keep their heads above water, the players at Elland Road would be forgiven for questioning the clubs lack of ambition. Your average top flight footballer isn't that difficult to work out. They want to earn a lot of money, be successful, and play for their Country. Unfortunately for Leeds, one out of three isn't going to cut it.
A case in point is Robin Koch. His performances for Leeds have (on the whole) been good, but he continues to be ignored by Hansi Flick, at least partly because of Leeds perilous position. It's fair to say that Diego Llorente is a fringe player. By offering him such a lucrative long term deal, his team mates must surely be questioning Leeds ambition, and secondly a pay rise of their own.
Bookies predict Leeds safety as odds widen
Southampton (4/11), Bournemouth 8/13) and Nottingham Forest (1/1) are firm favourites for the drop according to new odds from Leading bookmakers Bet365. With 11 games and 33 points up for grabs, there's still all to play for between now and the visit of Spurs. Everton are next at 13/8; then Leeds and Wolves at 3/1. Leicester City and West Ham are both 4/1. Who would you like to see get relegated from the clubs at the wrong end of the table?