Good Morning. It's Tuesday 9th August, and here are the latest headlines from Elland Road...
Saints confidence at rock bottom as they prepare for Leeds
Saints boss Ralph Hasenhuttl is getting his excuses in early for the visit of Leeds on Saturday. Speaking after the 4-1 mauling at the Tottenham Hotspur Stadium, the 55 year old Austrian criticised the shape of his team, suggesting they are imbalanced, and was critical of his defence for conceding too many goals. Southampton have recorded just one victory in their last eleven attempts, and with confidence at rock bottom, Hasenhuttl's odd's of becoming the first Premier League Managerial casualty of the season has nosedived to 4/1. One Frank Lampard (3/1) has lower odds! According to Hasenhuttl...
We are still not able to have a clean sheet for example in the first game, and it would have been far away today, to be honest. We've often been criticised for the high pressing with people saying that it doesn't work for 90 minutes or whatever. But the fact is that we are also deep defending. Not completely safe, because we have enough players in the box for the first two goals, but we've got an imbalance in shape and we're still able to concede, and this is not good. This is simply not good enough at this level.
Marsch told his entire career is resting on this transfer window
The reputation of Jesse Marsch's Managerial career is resting on the Summer transfer window; that's according to 'the two Robbies'. Former players, Robbie Earl and Robbie Mustoe were discussing the transfer activity around Elland Road on their podcast. The consensus is that Leeds are stronger than they were last season, despite losing their two best players. They should avoid relegation, and perhaps cause a few upsets along the way.
Robbie Earl wrote:Leeds managed to stay up, not by too much in the end but by 38 points. Jesse Marsch gets a chance now to establish himself in the Premier League and I think he's won many people over with the way he's come across and the way he's conducted himself, the way he's set his team up and what he's wanted. He got the results in the end.

He's lost [Kalvin] Phillips and Raphinha - two of his better players - his best players. He's gone to Germany and bought a couple of players from RB Leipzig and a couple of players from Salzburg. Brenden Aaronson an American and Tyler Adams another American from Leipzig, Rasmus Kristensen and Luis Sinisterra from Feyenoord, Marc Roca from Bayern Munich and Darko Gyabi from Man City - young players but they're probably unknown to Premier League fans and they haven't played Premier League football. I think it's the manager's knowhow that's going to be important here. What can Jesse Marsch do and what can Leeds fans expect in his first full season?
Robbie Mustoe wrote:I think it's another team that's going to be fascinating. Losing Raphinha and Kalvin Phillips - I'm afraid Leeds United are a club where their better players will try to move on and that's the reality now. What's interesting is where he's gone for his replacement players.

You could say that RB Leipzig and the Bundesliga - how much of a jump is that? Maybe not, but some of the others, particularly from the Austrian Bundesliga, you've got to come into this club, it's a phenomenal club that's got an incredible support and big energy with the manager in Jesse Marsch - what are we going to get?

I saw some action of Leeds United in pre-season and Brenden Aaronson - this attacking midfielder from America, he can play wide or in the number ten - he burst through on a counter attack, played this lovely ball through to Patrick Bamford who scored at Elland Road. They beat someone [Cagliari] 4-0 or something at Elland Road. There's a feel good factor. Brenden Aaronson was something like £25million and that's a big fee for someone when you look at his stats and look at his numbers, I know football's not just about numbers, but there's not a huge amount of goals and assists in that league in a league that's nowhere near the Premier League.

A lot of people like him and Jesse Marsch likes him. These signings go down to Jesse Marsch and his reputation, his career - in some ways - is going to rest on this window. He's lost two of his best players and they struggled until the final day of the season to stay in the league and he's gone with players that are a little unknown. There's quite a few of them, the right-back, Marc Roca from Bayern Munich has been out on loan, I see he's been playing in the middle of midfield as a holding player. Tyler Adams is a player, when I've seen him, I thought he was an excellent player. It's kind of exciting. This is the American project in the Premier League with manager and key players now - big signings and big decisions from Jesse Marsch. Of course Patrick Bamford is probably the most important part of this.
Robbie Earl wrote:He's going to be like a new player isn't he?
Robbie Mustoe wrote:Yeah, given that there's relative success with these signings and given that Patrick Bamford can stay fit, and Joe Gelhardt this young player, I think they're going to have enough this season. With that club, the atmosphere, I think they're not going to be looking at the relegation zone. I think they're going to be better than last year, even though they've lost their two best players in Raphinha and Kalvin Phillips. Others might say they're going to struggle but I think they might surprise a few and be alright.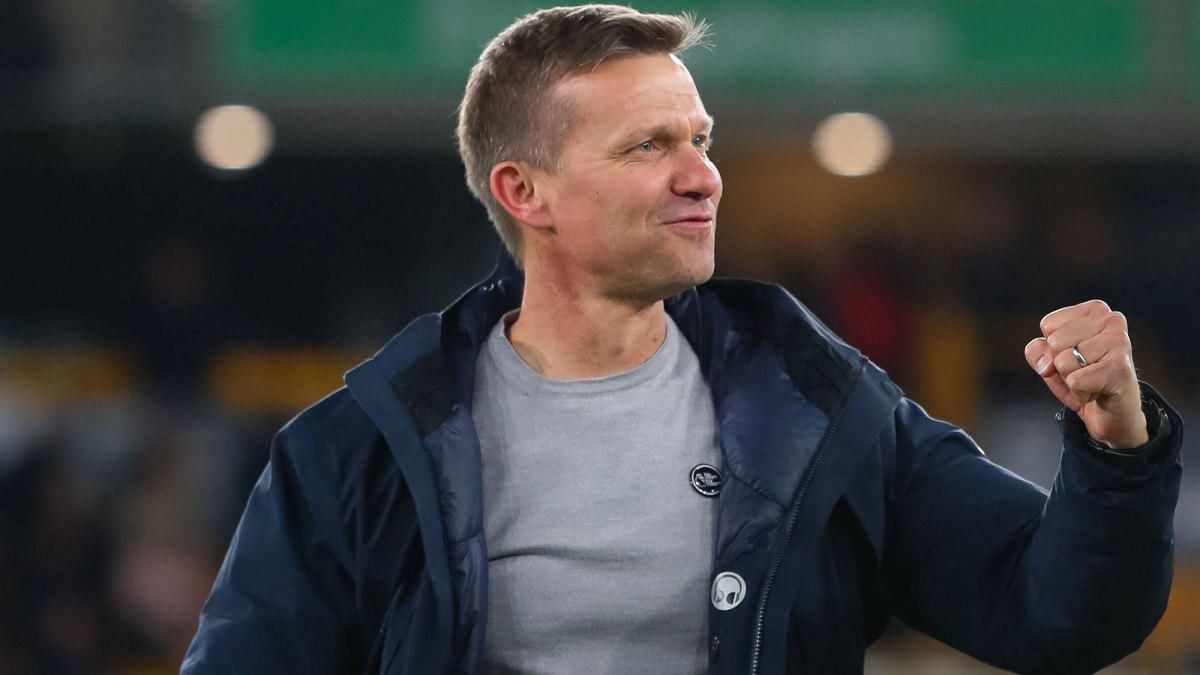 Everton will be without centre back pairing for visit to ER
Everton will be without two star players when they visit Elland Road later this month. Frank Lampard's men
got off to a losing start against Chelsea at the weekend. They fought valiantly, but Jorginho's spot kick, nine minutes into first half injury time, proved the sucker blow.
Injuries to centre half pairing Ben Godfrey (fractured fibula) and Yerry Mina (ankle ligament damage) could put the Toffee's in a sticky situation upon their visit to West Yorkshire in three weeks time. They have just signed Wolves Captain Conor Coady. Wolves Manager Bruno Lage has sanctioned a season long loan as the 29 year old has fallen out of favour at the Molyneux. If successful, the move could turn into a permanent deal. An Everton statement said...
Ben Godfrey underwent successful surgery this morning on the fractured fibula he sustained during Saturday's Premier League opener against Chelsea at Goodison Park. The defender will now begin rehabilitation at Finch Farm under the care of the club's medical team and is expected to be out for around three months. Yerry Mina sustained an ankle ligament injury in the second half of Saturday's match and will see a specialist this week to discover the full extent of the problem before undergoing treatment at Finch Farm.