Good Morning. It's Wednesday 1th September, and here are the Leeds Utd headlines...
Moro opens up about his time at Leeds
Ex Leeds striker Steve Morison has been speaking to Phil Hay about his ill fated time at Leeds. It seems the the former Norwich hitman didn't even want to come to Leeds, but felt his hand was forced.
"I failed because of myself, not because of anyone else. I don't need to tell you how much of a mess the club was, that's a given, but I messed up. I made bad choices and I failed.

"I was trying to prove a point without having the body to prove it. I was fighting a mental battle to prove people wrong. Physically, I couldn't do it."

"Did I want to go to Leeds? No, I didn't," Morison said. "Ultimately my hand was forced."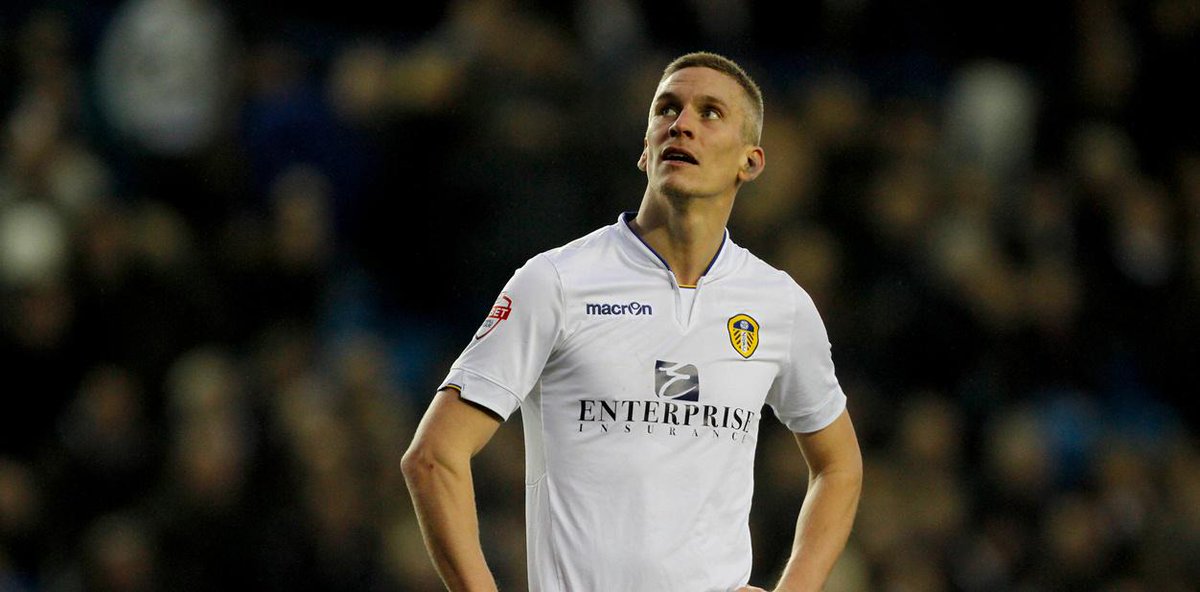 Darlow available on a free next Summer
Newcastle United are set to let goalkeeper Karl Darlow leave on a free transfer upon the expiry of his contract next summer, despite rejecting a substantial offer from Leeds earlier in the year. The 28yo shot stopper has been warming the bench for the Magpies this term in favour of Martin Dúbravka.
Darlow and fellow barcode Jonjo Shelvey were both reprimanded in the Summer after the pair had a street fight outside a late night take away at 3am. Apparently Shelvey took exception about being called a bald c**t.
Darlow or Casilla?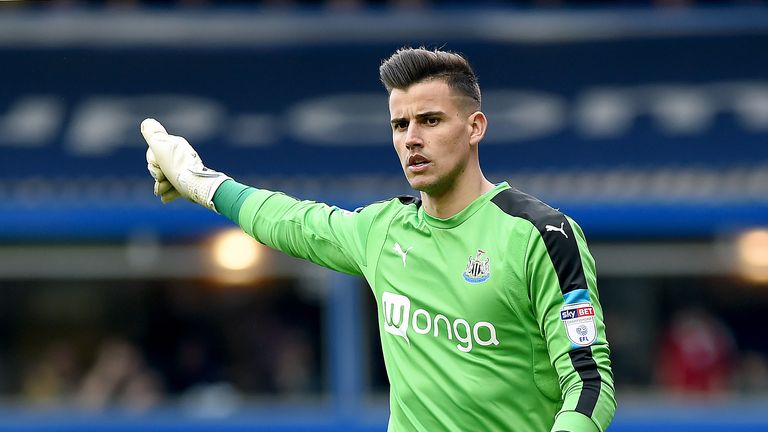 In other news
Leeds are to open contract talks with Stuart Dallas after the Northern Ireland International made it clear the he hopes to remain at Eland Road. What would you offer him?
A host of Championship clubs are vying for position to snap up Jack Clarke in the January transfer window. The 18yo winger scored the only goal of the game for England U20's against their Swiss counterparts earlier this week which will only enhance his chances of being noticed in the shop window.
Clarke has been unable to even find a place on the bench in recent weeks. Would you care if Clarke signed for a fellow Championship promotion rival in January?
TransferMarkt have have broken down the market value of every team in the Championship so far this season. What you you think of their valuations?
Fulham
| Squad value: £122.4m | | League position: 6th | Most valuable: Aleksandar Mitrovic (£22.5m)
Stoke City
| Squad value: £94.95m | League position: 24th | Most valuable: Jack Butland (£13.5m)
Leeds United
| Squad value: £81m | League position: 3rd | Most valuable: Helder Costa (£13.5m)
Huddersfield Town
| Squad value: £78.66m | League position: 23rd | Most valuable: Terrence Kongolo (£13.5m)
West Brom
| Squad value: £73.22m | League position: 4th | Most valuable: Charlie Austin (£7.2m)
Cardiff City
| Squad value: £68.76m | League position: 13th | Most valuable: Josh Murphy (£9m)
Nottingham Forest
| Squad value: £63.95m | League position: 10th | Most valuable: Joao Carvalho (£7.2m)
Middlesbrough
| Squad value: £53.51m | League position: 18th | Most valuable: Britt Assombalonga (£9m)
Bristol City
| Squad value: £50.576m | League position: 5th | Most valuable: Benik Afobe (£7.2m)
Derby County
| Squad value: £47.52m | League position: 19th | Most valuable: Jayden Bogle (£6.3m)
Swansea City
| Squad value: £43.92m | League position: 1st | Most valuable: Andre Ayew (£5.4m)
Brentford
| Squad value: £42.75m | League position: 14th | Most valuable: Ollie Watkins (£7.2m)
Reading
| Squad value: £41.9m | League position: 16th | Most valuable: Liam Moore (£6.3m)
Sheffield Wednesday
| Squad value: £40.66m | League position: 11th | Most valuable: Jacob Murphy (£5.4m)
Hull City
| Squad value: £38.43m | League position: 20th | Most valuable: Jarrod Bowen (£9m)
Blackburn Rovers
| Squad value: £35.06m | League position: 17th | Most valuable: Bradley Dack (£7.2m)
Birmingham City
| Squad value: £32.81m | League position: 9th | Most valuable: Kristian Pedersen £4.05m)
QPR
| Squad value: £27.68m | League position: 8th | Most valuable: Jordan Hugill (£5.4m)
Preston North End
| Squad value: £25.74m | League position: 7th | Most valuable: Alan Browne (£3.6m)
Wigan Athletic
| Squad value: £18.56m | League position: 22nd | Most valuable: Josh Windass (£1.8m)
Millwall
| Squad value: £17.82m | League position: 12th | Most valuable: Jake Cooper (£3.15m)
Luton Town
| Squad value (£15.08m | League position: 15th | Most valuable: Izzy Brown (£4.5m)
Charlton Athletic
| Squad value: £14.22m | League position: 2nd | Most valuable: Tomer Hemed (£2.25m)
Barnsley
| Squad value: £7.79m | League position: 21st | Most valuable: Dimitre Cavare (£1.13m)